Google Lens helps you identify local SF artists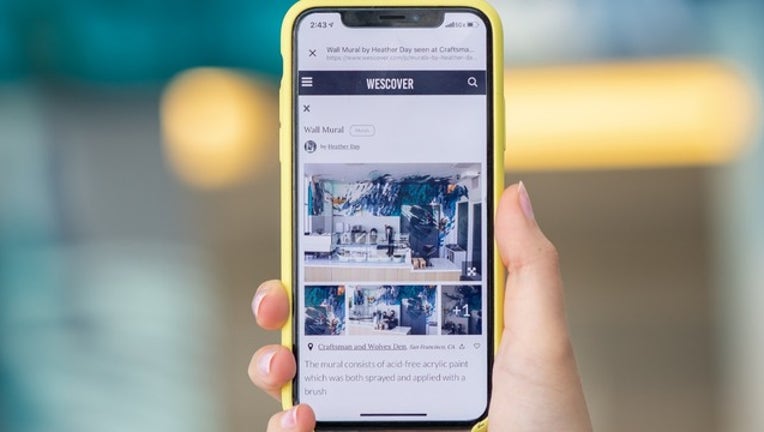 San Jose, Calif. (KTVU) - It's like Shazam for art – Google Lens has teamed up with Wescover, a San Francisco-based startup to help users find more information about local artists through their phone. 
Wescover, which refers to itself as "a treasure map for incredible design" has curated a map of art pieces in San Francisco that you can look up using Google Lens. Point your phone's camera at a mural or artwork, and the app will present an information panel revealing the name of the artist, a short write-up on the artwork, and panels presenting an overview of the artist's work and other artwork in the area.
It's a novel application of Google Lens, which uses deep learning algorithms to perform image recognition – other use cases include real-time translation, shopping for a look, and picking out the most popular item in a menu. It also can be used to identify dogs and animals, and explore landmarks. The app was originally exclusive to the Pixel 2 at its launch in 2017. As of now, apart from the Google Lens app (exclusive to Android), it has been integrated into Google Assistant, Google Photos, and the Google app.
Around thirty pieces of SF art are currently discoverable on Google Lens, said Wescover's co-founder and CEO, Rachely Esman in a phone conversation with KTVU. "We have much more content on our website, including murals in San Jose and we will add more content to this map week over week as we will publish more content to Google Lens," she said.
Wescover currently has 6,000 local brands and artists on its platform, who have cataloged around 50,000 art and design objects. 
The artwork, location and descriptions are contributed by creators and artists, Esman says, though third parties can also attribute it. "We have spaces for example also sharing content on the site, but it is a small fraction of the content right now," she said. "We are working on making it easy for third parties to attribute content to the site while still verifying the content with the creators, so the users can always trust the results they are getting," she added.