Gowdy: Oversight won't investigate Russian interference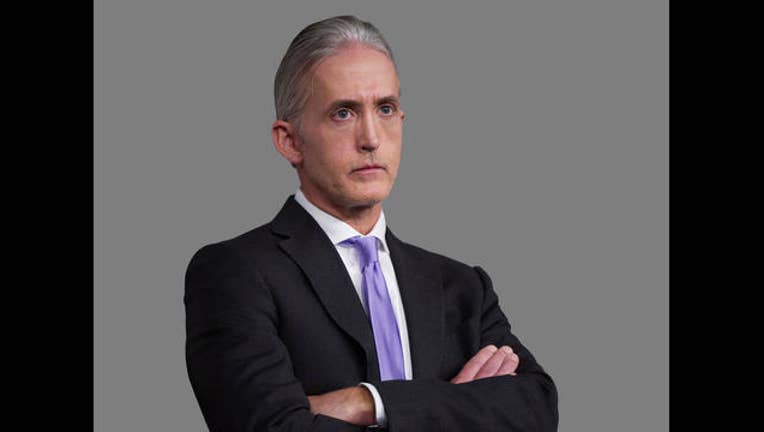 article
WASHINGTON (AP) -- The new chairman of the House Oversight Committee said Friday he does not plan to investigate Russia's meddling in the 2016 election or questions of whether President Donald Trump obstructed the federal investigation into it.

Rep. Trey Gowdy, R-S.C., said he does not want the oversight panel to interfere with investigations by special counsel Robert Mueller and other congressional committees.

Gowdy emphasized that he personally is investigating Russia as a member of the House Intelligence Committee. Mueller has met with members of that House panel, and Gowdy said he told Mueller he "would never do anything wittingly or unwittingly that veered over into his lane."

He said that as oversight chairman, he is focused on issues within the committee's jurisdiction.

Gowdy, who led a two-year investigation into the deadly 2012 attacks in Benghazi, Libya, was elected oversight chairman last week, replacing Utah Rep. Jason Chaffetz, who is leaving Congress at the end of the month.

Gowdy's tenure as head of the House Benghazi committee focused heavily on Clinton's role as secretary of state. It was the committee's probe that revealed Clinton used a private email server for government work, prompting an FBI investigation that proved to be an albatross in her presidential campaign.

Democrats said when he was chosen that they doubted that Gowdy would pursue Trump with the same vigor he used in going after Clinton.

Rep. Gerald Connolly, D-Va., a member of the oversight panel, called Gowdy "a reliable partisan" and said that was a key reason he was selected for the oversight post by House Speaker Paul Ryan and other GOP leaders.

Chaffetz had sought information from the FBI regarding former Director James Comey's interactions with the White House and Justice Department.
   AP-WF-06-23-17 2226GMT