Grass fire near Gilroy golf course fully contained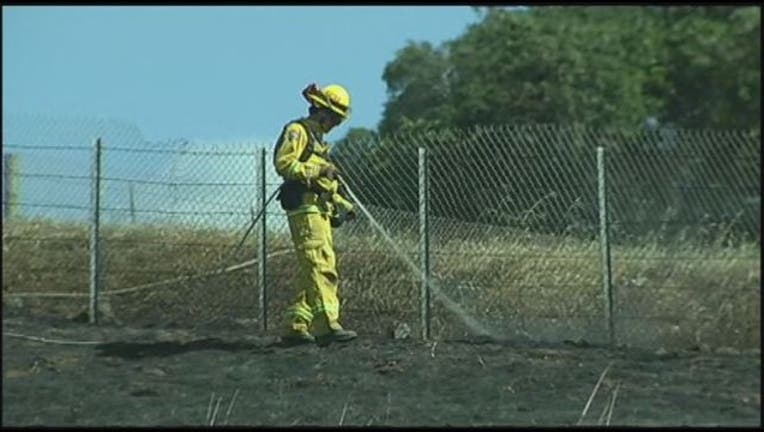 article
GILROY, Calif. (KTVU and wires) -- A two-alarm grass fire that burned about 7 to 8 acres near the Eagle Ridge Golf Course in Gilroy Wednesday afternoon is fully contained, a fire division chief said.
Around 12:20 p.m., firefighters received a call from a golf course employee who said there was a fire burning about an acre of grass behind the ninth hole and moving up a hill, Gilroy fire division Chief Mary Gutierrez said. The golf course is located at 2951 Club Drive.
The blaze was 50 percent contained at 1:50 p.m. and 100 percent contained shortly before 2:30 p.m., Gutierrez said.
Cal Fire crews assisted Gilroy firefighters in extinguishing the fire, Gutierrez said.
Fire crews used air tankers and helicopters that dropped water to put out the blaze, she said.
No structures were damaged by the fire and no injuries were reported, she said.
There were no evacuation or shelter-in-place orders, Gutierrez said.
Firefighters will remain at the scene into the evening to put out any hot spots, she said.
The cause of the fire is under investigation.