Handcuffed man tries to escape, ends in rescue from San Lorenzo River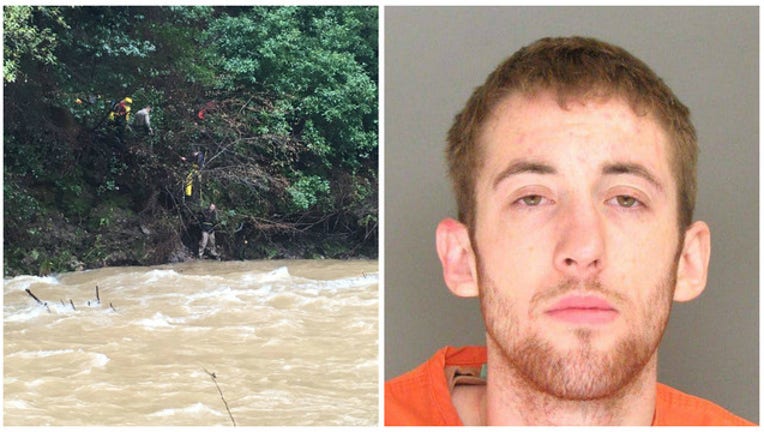 article
SANTA CRUZ, Calif. (BCN) - SANTA CRUZ (BCN) - Santa Cruz County sheriff's deputies arrested a man Monday who tried to escape after he was detained, sheriff's officials said.
On Monday, sheriff's deputies detained Rollin Thunder Easley after he broke into the St. Michael's Church on Pine Street in Boulder Creek.
According to the sheriff's office, Easley had warrants out for his arrest and lied to deputies about who he was. Deputies walked Easley to a patrol vehicle in handcuffs, but he took off running toward the San Lorenzo River.
In an attempt to elude deputies, Easley entered the river while still in handcuffs, but he became cornered in a small cove, sheriff's officials said.
With the help of local fire crews, deputies rescued Easley from the river and took him into custody.