Health department responds to flaring incident at refinery in Rodeo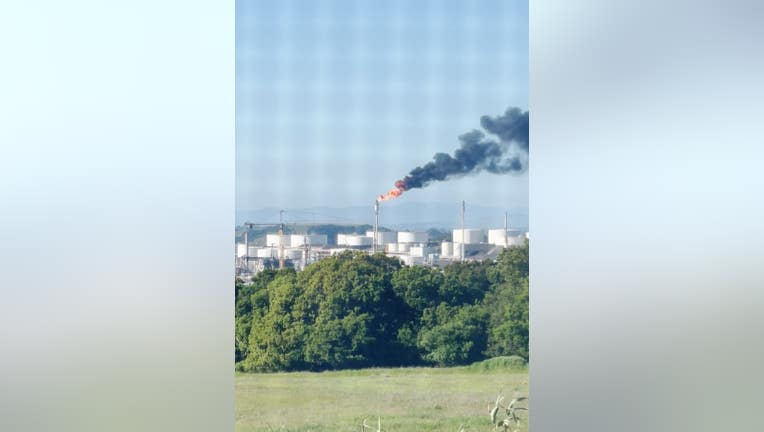 article
RODEO, Calif. - Fire officials in the East Bay are reporting a flaring event at the Phillips 66 refinery in Rodeo Tuesday afternoon. 
Crockett Carquinez Fire Department posted to Twitter at 5:16 p.m. about visible smoke in the area. 
Contra Costa Health Services said a hazmat team was responding to conduct air monitoring in the area as a result of the flaring. They have not received reports of any offsite health impacts. The health department said the cause of the flaring is under investigation.  
The refinery is located at 1290 San Pablo Avenue in Contra Costa County. 
A KTVU viewer sent video from their vantage point of the flaring situation. A thick, steady plume of black smoke could be seen emanating against the clear, blue sky. 
It is not clear what caused this flaring event at the refinery. 
This is a developing news story. We will add the latest details as we learn them. 
Raw video submission of flaring courtesy Nai Saephan.