Historic kidney transplant chain underway in San Francisco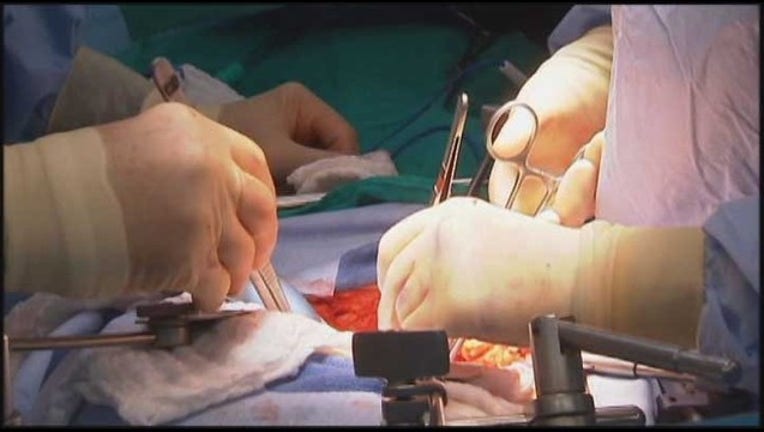 article
SAN FRANCISCO (KTVU and wires) – Surgeons at two major San Francisco medical centers began the first of nine kidney transplants that will take place over the next 36 hours – the first time such a procedure has been undertaken in the same city, officials confirmed Thursday.
Dean Fryer, head of media relations for California Pacific Medical Center, said teams of surgeons began removing kidneys from donors at 7 a.m.
Three of the operations were underway at his facility and two more were taking place at UC-San Francisco Medical Center.
The organs will then be transplanted into patients who have been awaiting kidneys.
Another four transplant surgeries were scheduled for Friday.
Fryer said the medical centers were able to match donors with patients using cutting-edge software called MatchGrid, which was developed by David Jacobs – a CPMC transplant patient several years ago.
One of the donors was inspired to take part after seeing coworker -- Zully Broussard – take part in a six-way transplant that occurred in March at CPMC.
Dr. William Bry, a surgeon at CPMC, credited Broussard with triggering the chain of transplants in March.
She donated a kidney to a man who could not find a donor match among his relatives or friends.
A relative of that man, in turn, donated a kidney to a patient who also had a family member or friend unable to donate because of compatibility issues.
"I thought I was going to help this one person who I don't know, but the fact that so many people can have a life extension, that's pretty big," Broussard said at that the time.