'I am quite familiar with firearms': When Feinstein challenged colleague on Senate floor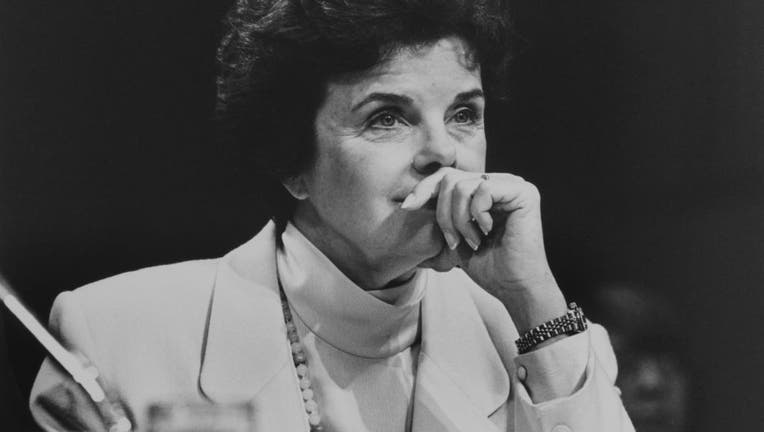 article
WASHINGTON DC - The late Sen. Dianne Feinstein's work on the assault weapons ban signed into law in 1994 will be one of the most significant parts of her legacy.
A fiery exchange between Feinstein and former Idaho Sen. Larry Craig grabbed a lot of attention during a 1993 debate on the Senate floor about the proposed bill.
Sen. Craig, Republican, turned his focus to the California senator, claiming she didn't know what guns were all about.
"The gentlelady from California needs to become a little more familiar with firearms," said Sen. Craig, to which Feinstein took to her podium and asked for time to respond.
"I am quite familiar with firearms," Sen. Feinstein said. "I became Mayor as a product of assassination. I found my assassinated colleague and put a finger through a bullet hole."
Sen. Feinstein leaned against the podium, pointing a finger into the air, as she continued to give examples of how she was well-versed in guns.
"I proposed gun control legislation in San Francisco," Feinstein continued. "I went through a recall on the basis of it. I was trained in the shooting of a firearm when I had terrorist attacks with a bomb at my house, when my husband was dying, when I had windows shot out. Senator, I know something about what firearms can do."
The assault weapons ban was signed into law a few months later. 
Feinstein continued her advocacy of gun safety throughout her career. 
ALSO: Late Sen. Dianne Feinstein to lie in state at San Francisco City Hall