Idaho student murders: Defense grills experts on knife sheath DNA match
Idaho student murders suspect Bryan Kohberger's defense team grilled DNA experts in court Friday as they aim to challenge the evidence used to indict him in connection with a quadruple stabbing.
The 28-year-old smiled on his way into court for a series of oral arguments on motions filed by both sides in the case. Judge John Judge entered not guilty pleas on all charges on his behalf at an arraignment in May.
Kootenai County Public Defender Anne Taylor is also seeking additional discovery disclosures in the case, including details about the DNA of three unidentified males found at the off-campus rental home where the victims were known to host parties and socialize just steps away from the University of Idaho's Greek Row.
Taylor's team also sought to provide witness testimony to discredit the prosecution's DNA evidence – although prosecutors in June alleged that a cheek swab sample, more specific than potential genetic genealogy evidence the defense has called into question – taken from Kohberger is a "statistical match" to a sample taken off a knife sheath left under victim Madison Mogen's body at the crime scene.
She called expert witnesses to testify on the subject of genetic genealogy research and how it can be used in investigations – apparently without providing prosecutors a copy of the PowerPoint presentations they planned to use. So the judge said prosecutors could cross-examine the witnesses at a later date.
One expert, Dr. Leah Larkin, a genetic genealogist, testified on the limitations of her field, warning that there is never a 100% match.
Kohberger could face the death penalty under Idaho law if convicted in the killings of 21-year-olds Mogen and Kaylee Goncalves and 20-year-olds Xana Kernodle and Ethan Chapin.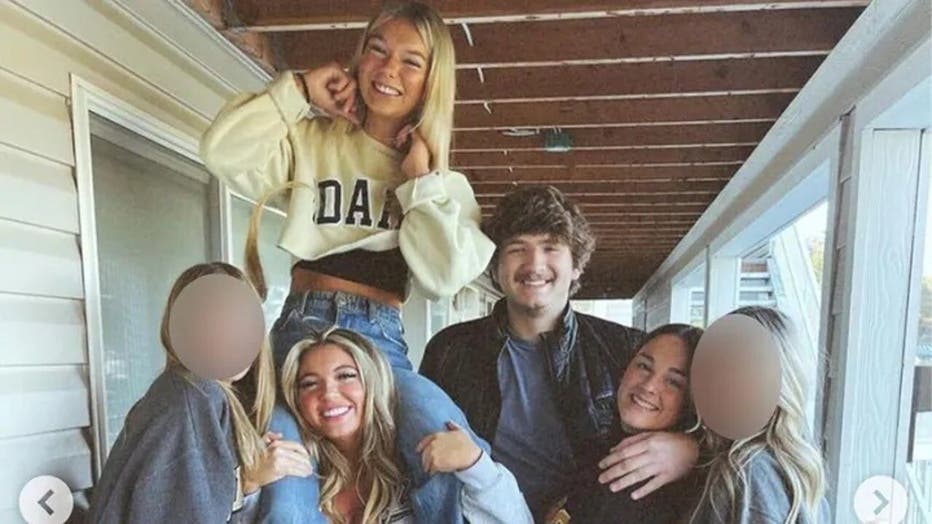 Ethan Chapin, 20, Xana Kernodle, 20, Madison Mogen, 21, and Kaylee Goncalves, 21, along with the women's two other roommates in Kaylee Goncalves' final Instagram post, shared the day before the slayings. (@kayleegoncalves/Instagram)
All four were stabbed to death around 4 a.m. on Nov. 13, 2022, according to police in Moscow, Idaho.
Three of the victims lived at a rental house just steps off the University of Idaho campus. Chapin, Kernodle's boyfriend, lived across the street and was spending the night.
During the hearing, Judge denied the defense's motion to stay the proceedings, which they argue was made based on grand jury irregularities.
Judge said a trial will begin on Oct. 2, and the court is expecting to call 1,000 prospective jurors. It's expected to last until Nov. 17.