Irish singer headlines Greek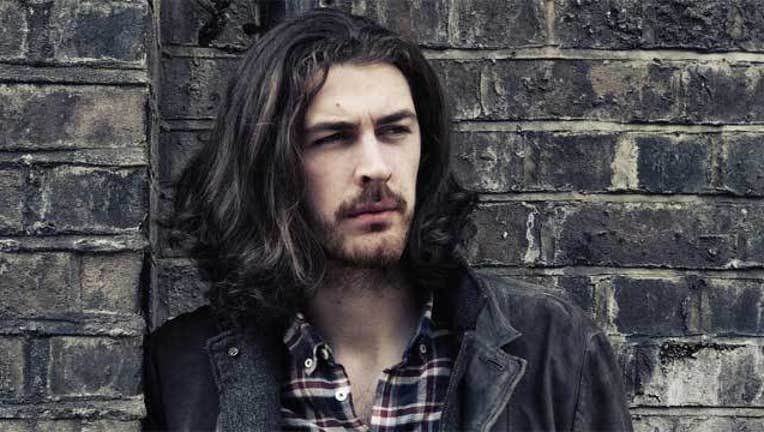 article
Born on St. Patrick's Day and hailing from County Wicklow, rising Irish singer Andrew Hozier-Byrne (better known as just Hozier) was raised on the building blocks of popular music: rhythm and blues, soul, jazz and the deep dark stuff stretching from Chicago to the Delta. He joined his first band when he was just 15 years old, fronting a soul band with some older musicians. 
The singer taught himself to play guitar and piano, and went to Trinity College to study music. While there, he earned a seat as a featured vocalist for the school's renowned Trinity Orchestra, a completely student-run large ensemble that has earned notice for it's versions of pop and rock songs by the likes of Pink Floyd, Daft Punk, Arcade Fire and Queen. He also became a member of the noted Dublin-based choral group Anúna.
Hozier's first official release, the 2013 four-track EP Take Me To Church released as a download by Rubyworks, took off on the strength of the title track's soulful vocals that were recorded in his parents' attic. A video for the song depicting a persecuted gay couple in Ireland went viral and scored Hozier a deal with Island Records. 
His proper eponymous full-length debut last year became an instant hit thanks to the continued success of "Take Me To Church." Other highlights from 2015 for the singer have included performing the song on the Grammys telecast with Eurythmics vocalist Annie Lennox and playing the Coachella Art and Music Festival. Returning to the Bay Area for his biggest show here yet (he previously played the Masonic and the Fox Theater), Hozier headlines the Greek Theatre on the UC Berkeley campus. Irish indie-rock band Little Green Cars opens the show.
Hozier
Friday, Oct. 23, 8 p.m. $49.50
Greel Theatre