Kyle Doan search: renewed effort to find 5-year-old lost in California flood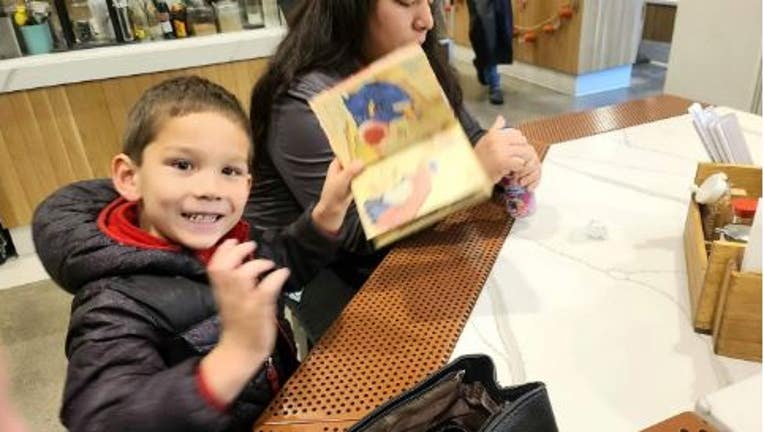 article
PASO ROBLES, Calif. - A break in the rain and a couple of specially trained search dogs have sparked renewed hope in finding a 5-year-old boy who went missing in floodwaters near Paso Robles a few months ago.
Fury, Roxanne, and Nerron from K9 Task Force in Idaho hopped on a plane Tuesday to begin their search for Kyle Doan, who was swept away during a powerful rainstorm along California's Central Coast on Jan. 9. 
KTVU spoke with one of the leaders of the search, David Francis from the Jon Francis Foundation, early Thursday morning. Francis was set up near San Marcos creek where the dogs were searching.
"We are hopeful the dogs will pick up some clues," said Francis. "They are trained for human detection."
He said the creek has gone down substantially from a few weeks ago, when it was roaring at 30,000 cubic feet.
Francis said the dogs are expected to search until Saturday.
"They will endure quite a bit and will be completely wiped out after 3 or 4 days," said Francis.
Brian Doan, Kyle's dad, told the Krush 92.5 in an interview Monday that there have been multiple search efforts over the last couple of months, but with storm after storm hitting the state, conditions have been less than ideal.
Doan said that volunteers and donations have sustained them over the last couple of months. He said on weekends volunteers have been working to remove debris by the creek, and a Gofundme has raised over $50,000 to help find Kyle. 
A local Airbnb offered to house the dogs and staff during their stay, and a pet grooming business also offered to bathe them after their hard work.
ALSO: 'We haven't found him yet:' Dad has no closure on 5-year-old son washed away in California flood
Francis has been a part of 31 searches during the 16 years he has been running the foundation created in the name of his son Jon, who died in a mountain climbing accident in Idaho. It took the family over a year to find his remains. 
The foundation is dedicated to helping families in similar situations, like the Doans, he said.
Francis said they work hard to assist families during such a difficult time, but they don't aim to bring "closure."
"Closure is for bank accounts, not love accounts," he said.