'We haven't found him yet:' Dad has no closure on 5-year-old son washed away in California flood
PASO ROBLES, Calif. - In a tear-filled interview on Wednesday, Brian Doan of Paso Robles described both the pain and gratitude he's feeling two days after his 5-year-old son was washed away in raging California floodwaters when he and his mother were on their way to school. 
"We haven't found him yet," Doan told KION46. "It's so difficult. We don't have any closure. We just don't have an end to this part." 
The Doan family nightmare began Monday morning about 8 a.m. when kindergartner Kyle Doan and his mother were driving to the same school together. 
Lindsy Doan and Kyle were driving along a rural path past wineries and ranches and crosses San Marcos Creek that feeds into the Salinas River. Rains have been pummeling the state since after Christmas and rivers have been rising throughout California. But Lindsy Doan thought San Marcos Road looked no different that day. And there was only light rain that morning. 
For most of the year, the creek running along San Marcos Road is like so many California rivers and streams — a sinuous band of sand that only flows with winter and spring rains. When it is flowing, it's often easy enough to drive through the shallow waters that course over the road in places.
But the creek was now swollen with rainwater and flowing stronger than she anticipated. She cursed as she lost control of the steering wheel. Her SUV was carried off the road and pinned against a large sycamore tree. 
"But as soon as I hit the bottom, my car started to drift and I realized that it wasn't the same," Lindsy Doan said. "It was completely different."
Her son tried to keep her calm, she recalled. 
"Mom, it's OK," her son, Kyle, reassured her from the back seat. 
Just then, her truck got stuck in the current as the mother was attempting a "low water crossing" and began filling with water near San Miguel, a small city inland from California's central coast, according to Tom Swanson, assistant chief of the Cal Fire/San Luis Obispo County Fire Department.
Brian Doan said his wife got her son safely out of the truck when the current separated them. She abandoned the vehicle and grabbed Kyle's hand, but the current swept her son around to the other side of the tree. His fingers slipped away. He began to float away. Kyle couldn't swim. 
MORE: California deadly storms: Here are the lives lost from severe weather
Brian Doan said he got a sudden call from some woman. She put his wife on the phone.
"She's just beside herself," Doan recalled. "She's saying 'I can't find Kyle.' I'm like, 'What? What happened?" 
Good Samaritans in the area were able to hand his wife a rope, but his son was floating in the river and was too far away.
"I know if they could have reached my son, they would have," Doan said. "But my wife just happened to be closer to them. She could reach out to the rope. My son was farther down. But the reality is you can't run along a bank that's not solid ground." 
Those helpful neighbors were Neil Collins and his wife, Danielle, who own an orchard off San Marcos Road. They had gone down to the creek that morning to see if they would be able to get out across the floodwaters.
When Collins saw waves of muddy brown water and the steady flow carrying sturdy oak and sycamore limbs downstream, he said, "This isn't going to end well for someone."
He ran alongside her and his wife called 911. Orchard workers were the ones who had brought the rope. Lindsy Doan had been able to grab some bushes in the creek to stabilize her. 
Brian Doan said his wife is suffering from severe survivor's guilt, but that she did everything right.
In an interview with the Associated Press, Lindsy Doan said she thinks she has run out of tears. 
"I just don't know what to expect anymore," she said. "I mean, I've tried to do a Google search: How long can a child not eat? How long can they be in wet clothes? ... We're worried because I don't know if they're going to be able to find him."
Search crews have been out since Monday looking for Kyle, but they have only found one of his gray Nike sneakers so far. 
The San Luis Obispo County Sheriff also called in more than 100 National Guard personnel to help and they will resume their search on Thursday. 
For now, the Doans are grateful so many people want to help find his son who loved to dance and play soccer, despite recovering from a broken femur he got in preschool from running around and tripping. With a sister in high school and brother in college, he is the baby in his family and loves being the center of attention.
"We're very appreciative of the support we've gotten in the community," Brian Doan said. "It's very nice. Very gratifying. We're blown away. It's hard to process." 
IF YOU'RE INTERESTED: A family friend has created a GoFundMe for the Doan family. 
Reporters for KION46 conducted the interview for this report. Associated Press reporter Brian Melley interviewed Lindsy Doan for this report.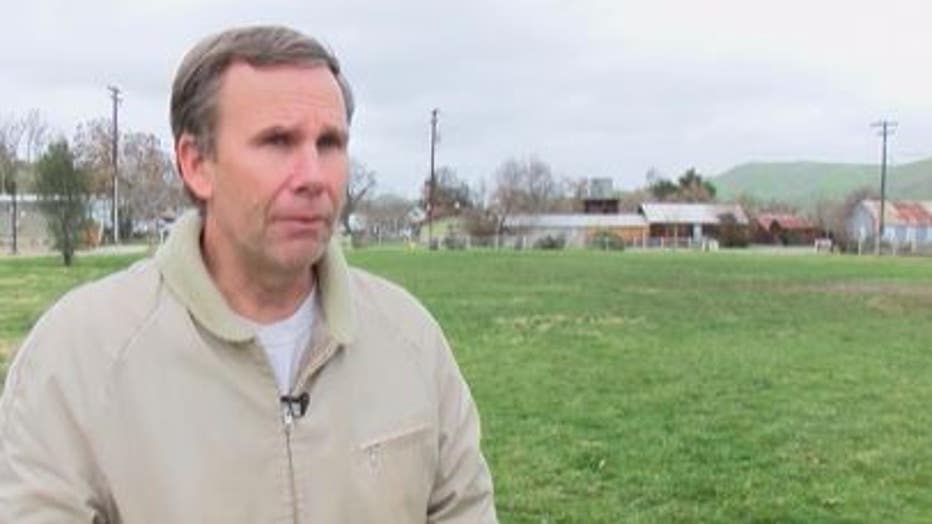 Brian Doan talks about not finding closure after his son, Kyle, washed away.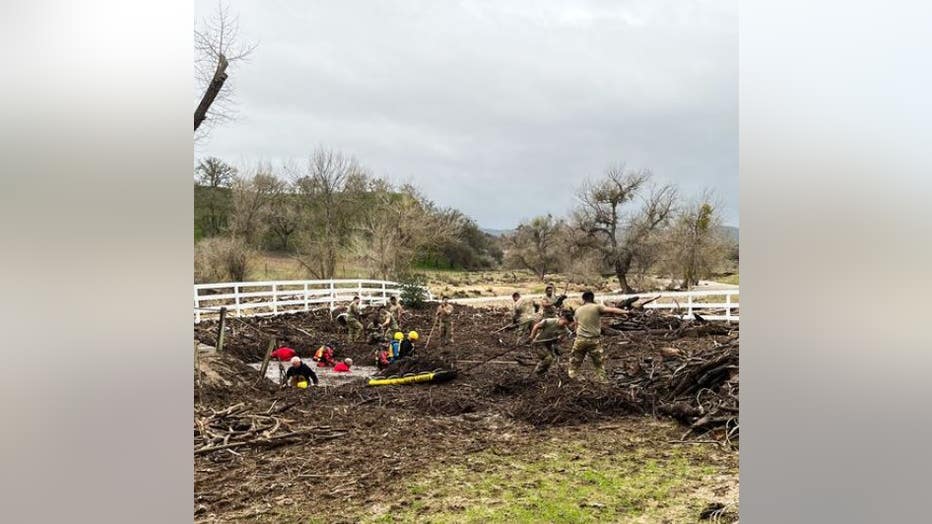 The National Guard was called in to help find missing 5-year-old Kyle Doan. Jan. 11, 2023 Photo: San Luis Obispo County Sheriff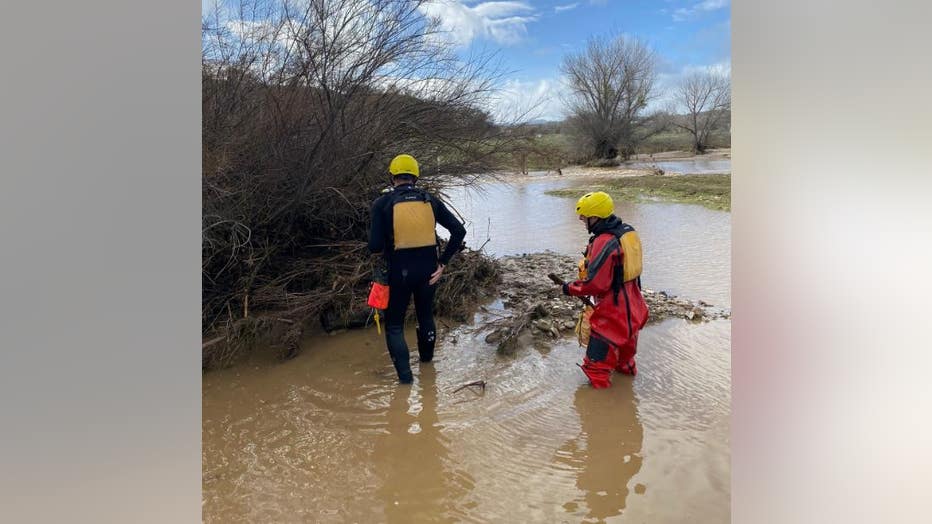 San Luis Obispo County rescue crews search for 5-year-old Kyle Doan who was swept away in floodwaters on Jan. 9, 2023.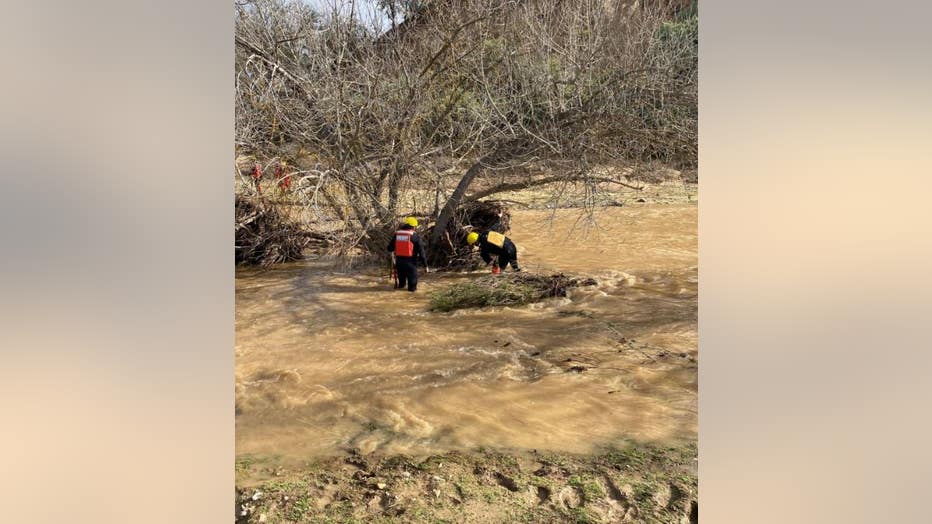 San Luis Obispo County rescue crews search for 5-year-old Kyle Doan who was swept away in floodwaters on Jan. 9, 2023. Photo: San Luis Obispo Sheriff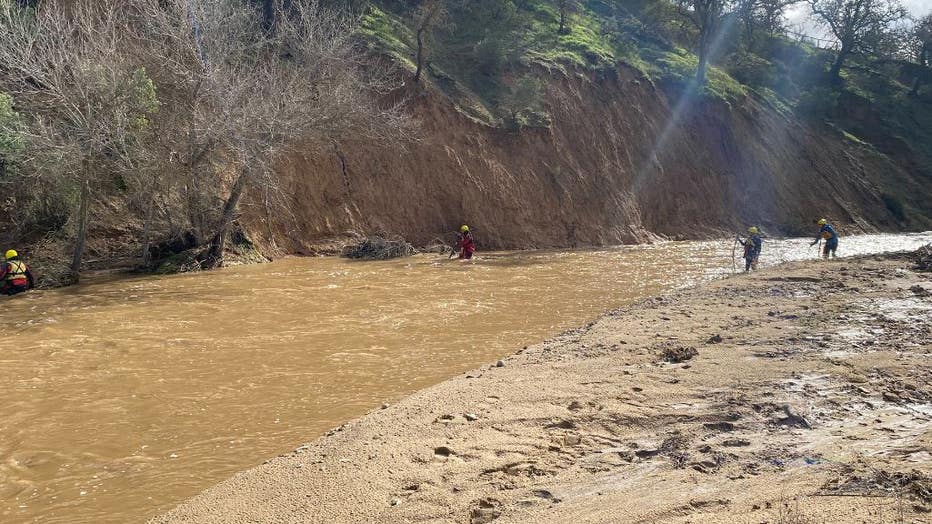 San Luis Obispo County rescue crews search for 5-year-old Kyle Doan who was swept away in floodwaters on Jan. 9, 2023. Photo: San Luis Obispo Sheriff