Lawsuit seeks to block SF Pride Civic Center celebration over shootings, safety concerns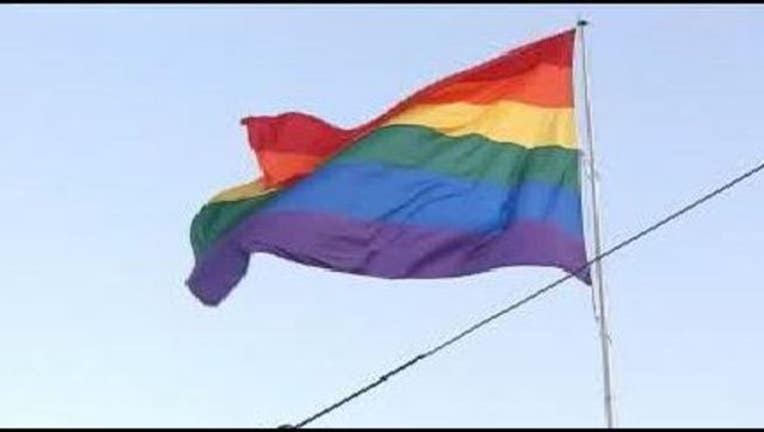 article
SAN FRANCISCO (BCN) - An attorney representing men injured in shootings and stampedes at San Francisco's Pride Celebration said he plans to seek an injunction that could stop the event from taking place in the Civic Center this year.
   
Attorney Ryan Lapine filed two lawsuits this week against the San Francisco Lesbian, Gay, Bisexual, Transgender Pride Celebration Committee, Inc. on behalf of three men injured in shootings and the subsequent crowd stampedes that occurred at the Pride Celebration in 2013 and in 2015. The celebration is one of several events that make up the annual San Francisco
Pride Festival.
   
The lawsuits, filed in San Francisco Superior Court on Wednesday, allege that the committee has refused to implement increased security measures at the celebration despite shootings and other acts of violence that have occurred in and near the event in most years since 2010. 
   
San Francisco police in 2012 recommended relocating the event as well as increased security measures and tighter controls on alcohol sales and consumption for the event, according to the complaints.
   
Pride committee officials acknowledged the problem in internal documents in 2013, but no changes were made, and additional shootings took place in 2013, 2014 and 2015, according to the lawsuits.
   
"This isn't a once or twice thing, this is an every year thing," Lapine said. "It's unconscionable what they're doing. What is it going to take, a 5-year-old getting shot in the face?"
   
Lapine, who said he has taken part in past Pride parades himself, plans to file a motion for an injunction that would seek to prohibit the committee from holding the Civic Center celebration, but not the parade or other events.
   
The injunction will also call for measures including higher security standards and restrictions on selling alcohol at the event. Similar restrictions are standard at similar Pride events in other cities, where shootings and violence are not the recurrent problems they are here, Lapine said.
   
Sam Singer, a spokesman for the Pride committee, dismissed the lawsuit and threatened injunction as "filed by a personal injury attorney seeking to line his own pockets."
   
"There have been very few incidents and the incidents have not involved actual participants in the celebration, but people on the periphery," Singer said.
   
The pride festival draws more than 1 million people, and has always been "free and open to the public," Singer said.
   
"We're an open society and we value that in San Francisco," he said. "What this attorney would do is harm that sense of freedom and add absolutely nothing in terms of safety."
   
According to the lawsuits, Monte Smith and Mahlik Smith suffered injuries when they were thrown to the ground during a "stampede" after a shooting at Larkin and Grove streets around 6:30 p.m. on June 30, 2013, as the Pride Celebration was winding down, according to the complaint.
   
Monte Smith suffered nightmares and uncontrollable mood swings afterward, while Mahlik, who lost consciousness during the event, suffered debilitating migraines afterward that have interfered with his college studies and ability to play sports, the lawsuit alleges.
   
Freddy Atton, a Civic Center area resident, was struck in the left arm by a bullet around 6 p.m. on June 27, 2015 as he walked by a fight within the event on Fulton Street west of Hyde Street, according to a separate complaint.
   
He lost the use of his left hand as a result of his injuries and is permanently disabled, the complaint alleges.
   
Lapine noted that safety problems have also affected the Pride Festival's Pink Party in the Castro District, which has been canceled this year due to a lack of sponsors. The previous sponsors, the Sisters of Perpetual Indulgence, dropped out due to difficulty managing the security issues around the event.
   
"We have tried to resolve this informally and that got us absolutely nowhere," he said. "We're not seeking to shut it down, we're just seeking an order to get them to hold a safe event."
   
This year's San Francisco Pride Festival is scheduled for June 25 and 26.