Local lawmakers respond to house passage of Republican health care bill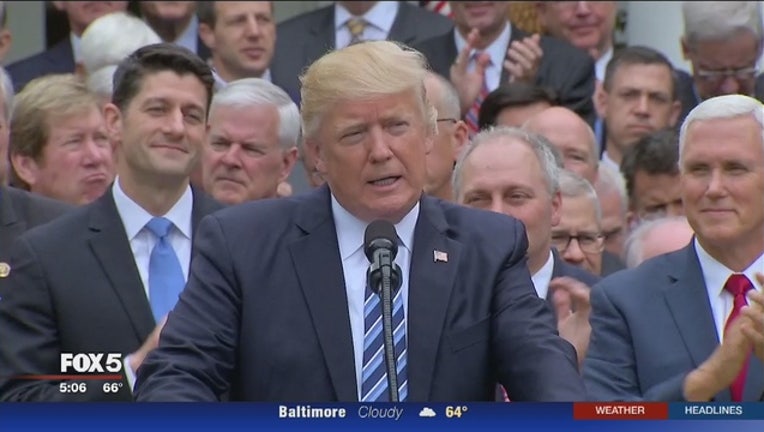 article
By Bay City News Service
Elected officials throughout the Bay Area are reacting to the U.S. House of Representatives' narrow passage today of a bill that President Donald Trump has called "a repeal and a replace of Obamacare."
The Republican-backed American Health Care Act, also known as H.R. 277, passed by a 217-213 vote without a single Democrat in support and will now go to the Senate for consideration.
The bill would eliminate a tax penalty for not having health insurance but allows insurers to charge 30 percent more for a year if a customer's coverage lapses for more than 63 days.
It also seeks to replace income-based tax credits with age-based credits and eliminates various taxes that supported the Affordable Care Act, also known as Obamacare, including those on annual incomes of more than $200,000.
The bill would also change funding for state Medicaid programs to a per capita system rather than one with no pre-set limit, and would allow states to opt out of the ACA's requirement of providing certain essential health benefits and to opt out of limiting premium differences by age.
According to a Congressional Budget Office report on an earlier version of the AHCA, an estimated 24 million people would lose their health insurance by 2026 if it was approved. The House today approved an amended
version of the legislation without waiting for a new CBO report on its potential impacts.
"Since the Affordable Care Act was passed in 2010, more than five million California residents have benefited from the coverage, including 133,000 people here in San Francisco, resulting in historically low uninsured rates," San Francisco Mayor Ed Lee said in a statement.
"Repealing the ACA turns back the clock on health care progress, and will hurt the health, security and economy of our city," Lee said.
U.S. Sen. Kamala Harris called the bill a statement that Republicans "believe health care is a privilege for the few, not a right for all," and that it will put "nearly half the country back at risk of going bankrupt if they get a serious illness or injury."
"This bill is not just about medicine or math -- this is about morals," Harris said.
Rep. Barbara Lee, D-Oakland, called it an "evil bill that rips health care from 24 million Americans."
"The drastic cuts in the Republican repeal plan gut services for children with disabilities, increase costs for cancer patients, steals from seniors and allows insurance companies to price-gouge people with pre-existing conditions," Lee said in a statement.
"Today Republicans' core values were on full display, demonstrating the disgusting belief that only the rich are worthy of access to health care," Lee said.
Rep. Jimmy Panetta, D-Carmel Valley, called the AHCA a "flawed bill" that "targets the most vulnerable among us, including those living with pre-existing conditions, expectant mothers, veterans and those seeking treatment for mental health."
"I voted against this bill, and I urge my colleagues in the Senate to do the same," Panetta said.
Covered California, the state's health care exchange mandated through the Affordable Care Act, released a statement saying the House's passage of today's bill would "greatly increase the ranks of the uninsured and increase costs for millions more." 
You can read the full statement here.