Man arrested on suspicion of attempting to abduct Antioch high school girl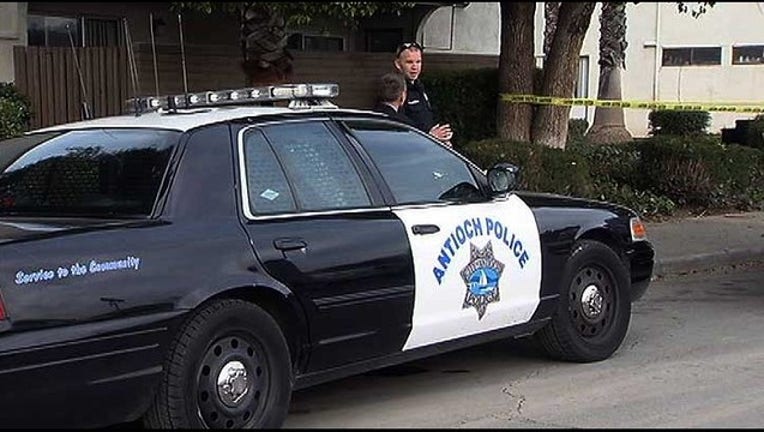 ANTIOCH, Calif. (KTVU and wires) -- A 21-year-old man who allegedly attempted to abduct a teenage girl as she was walking to school in Antioch Monday morning has been arrested and is suspected of another attempted kidnapping last month, police said.
The suspect was identified as Javonn Allen, according to police.
Officers responded to a report of an attempted kidnapping on Sagebrush Drive around 9:30 a.m., police said.
A 16-year-old girl told school staff that as she was walking to campus, a man, later identified as Allen, allegedly drove up to her and tried to talk her into entering his white four-door Mazda with no license plates, according to police.
The girl declined his offer and continued to walk, but the suspect followed her from his car for a short distance, police said.
Allen then allegedly pulled over, stepped out his car and grabbed the girl by her arm, again persuading her to the vehicle, according to police.
The girl broke away from him and the suspect fled, according to police.
The victim was a student at Deer Valley High School and told school officials of the encounter, according to an alert issued Monday by Antioch Unified School District Superintendent Donald Gill.
Another 16-year-old girl heard an announcement of Monday's alleged attempted kidnapping and reported she was the victim of a similar encounter that happened about a month ago, but did not notify police.
The second victim said the description of the suspect and car in Monday's encounter matched the one in last month's incident, according to police.
The second victim told police where she had previously seen the suspect car, leading officers to the area of Mt. Conness Way, police said.
Allen was inside the car and both girls were brought to the scene where they positively identified him as the suspect, according to police.
Anyone with information on the case is asked to call Antioch police.