Man accused of exposing himself to kids in a Mill Valley middle school bathroom
A man has been arrested on suspicion of exposing his genitals to children in a middle school bathroom in Mill Valley on Monday afternoon, according to the Mill Valley Police Department. 
Police were called about a suspect, later identified as Derrell Bland, 33, who was loitering near the Mill Valley Middle School on Sycamore Avenue around 4:30 p.m. Police say their investigation determined that Bland had entered the girls' restroom and conversed with students who were inside. 
He was arrested on campus, cited and released for trespassing after he was removed. However, police were later contacted by worried parents who said there was more to the story.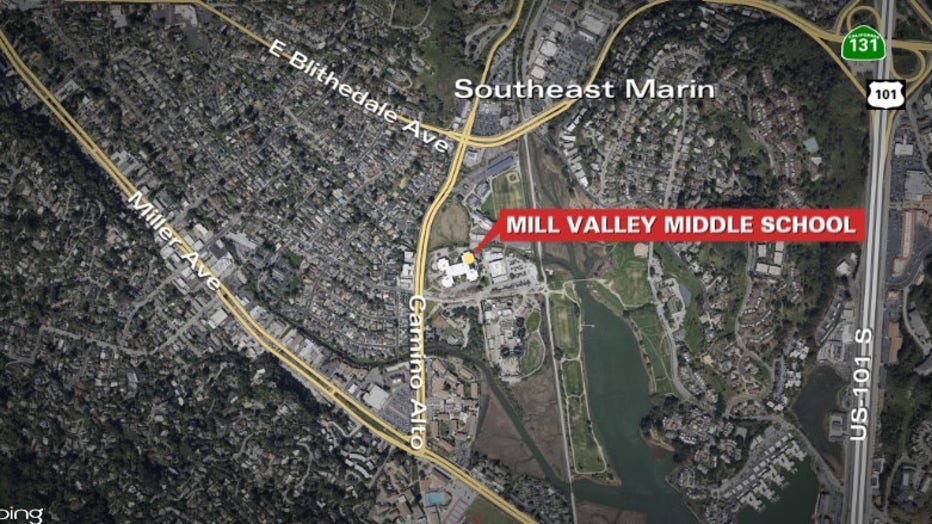 The investigation determined that Bland exposed himself to the children in the restroom before he began to masturbate, a press release from police stated. The victims told police that they felt as though they were trapped in the bathroom because Bland also attempted to block the door behind himself. 
On Tuesday around 1 p.m., officers heard Bland's name over radio traffic as the Tiburon Police Department were contacting him about a separate incident. TPD detained Bland on request from the MVPD. 
By 1:05 p.m., Bland was under arrested by Mill Valley police. He was booked into the Marin County Jail fo felony indecent exposure and annoying or molesting a child. He also faces trespassing, false imprisonment, loitering and lewd conduct charges. 
Police declined to release further information about the case. As police are still investigating the incident, more charges could be forthcoming.