Mark Zuckerberg, wife donate $5M to help immigrant students achieve their dreams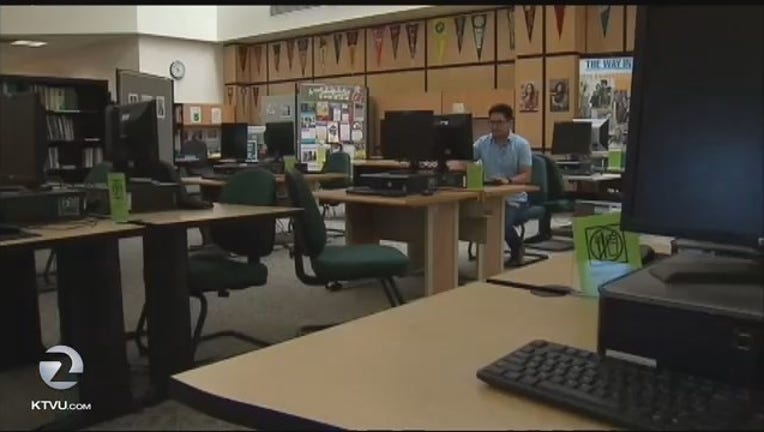 article
SAN JOSE, Calif. (KTVU) – Facebook founder Mark Zuckerberg announced he and his wife are donating $5 million to help undocumented immigrant students in the Bay Area attend college.
KTVU met a few of the students who are benefiting from the generous donation. The students attend Evergreen Valley College in San Jose.
Margarita Jimenez and Amairani Jimenez said they use Facebook to stay connected to family in Mexico, but they never thought Mark Zuckerberg, the founder of the social network site, would help them pursue their dreams.
The sisters are two of four recipients at EVC of thedream.US scholarship, which Zuckerberg and wife Priscilla Chan donated to. It's a full tuition scholarship that helps undocumented youth immigrants in the U.S. attend college, since they do not receive federal aid.
"It's a competitive scholarship," Amairani Jimenez said. "We never thought we'd get it."
Another scholarship recipient, Gerardo Espinoza, said he came to the U.S. from Mexico when he was 14 and he did not know a word of English.
"It was really hard," he said. "It's like you're a deaf mute because you can't explain, understand or express yourself."
Espinoza said he started working after high school and did not think college was in the cards for him, but he met people who supported him and encouraged him to pursue his dreams. Espinoza plans to transfer to U.C. Santa Cruz with aspirations to become a computer engineer.
"It's really great because of what he's doing," Espinoza said of Zuckerberg. "It's opening a lot of doors for a lot of people that are really smart."
The Jimenez sisters have dreams to become business owners. They said they were inspired by their mother who was a housekeeper.
"She has told us, 'You don't want to be washing bathroom like me, you want to do something better to give your children a better future,'" Jimenez said.
In a post on Facebook, Zuckerberg wrote:
"America was founded as a nation of immigrants. We ought to welcome smart and hardworking young people from every nation, and to help everyone in our society achieve their full potential. If we help more young immigrants climb the ladder to new opportunities, then our country will make greater progress."
Zuckerberg said his donation will help more than 400 Bay Area immigrant students attend college over the next five years.