Missing Illinois girl found safe after nearly 6 years
SOUTH ELGIN, Ill. - A suburban Chicago girl who was abducted at 9-years-old by her noncustodial mother in 2017 has been found safe in another state.
The National Center for Missing & Exploited Children (NCMEC) announced the news on Monday, bringing an end to the family's nearly six-year-long ordeal.
Kayla Unbehaun's father, Ryan Iskerka, expressed his overwhelming joy and gratitude in a statement, thanking Elgin police for their efforts in bringing Kayla home.
"I'm overjoyed that Kayla is home safe," he said.
SUBSCRIBE TO FOX 32 CHICAGO ON YOUTUBE
Kayla's abduction occurred on July 5, 2017, when her mother, Heather Unbehaun, allegedly took her from their residence in South Elgin, Illinois. At the time, Kayla's father had full custody of the 9-year-old.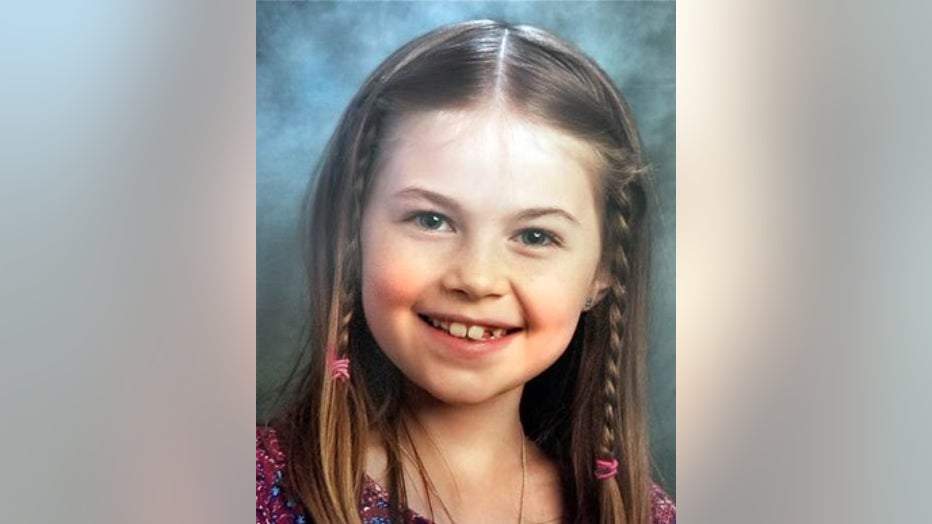 Kayla Unbehaun | Provided
Kayla's mother, Heather Unhebhaun, was arrested on kidnapping charges and her bond was set at $250,000. Unhebaun, 40, posted the requisite 10 percent of her bond and has since been released from custody while awaiting extradition back to Illinois, according to Asheville police.
Iskerka had been awarded custody of his daughter earlier that year and Unbehaun had been given visitation rights, police said. Iskerka told authorities he last saw his daughter before she went to visit her mother in Wheaton just before the July 4 holiday.
Iskerka said he stopped after work on July 5 to pick up his daughter and was told by Unbehaun's family that the mother and daughter had gone camping but had not returned and they did not know where the two were.
The search for Kayla intensified over the years, with the NCMEC releasing an age progression photo in hopes of finding her.
Kayla was located in North Carolina after someone who watched a show about her disappearance recognized her at a shopping center in Asheville, N.C., according to police and the National Center for Missing and Exploited Children.
Iskerka also maintained a "Bring Kayla Home" Facebook page where he regularly posted updates and messages addressed to Kayla.
Her case was recently the subject of an episode on Netflix's "Unsolved Mysteries." Someone recognized her from the show and called police.
"It is unusual," said Asheville Police Lt. Diana Loveland. "But it's good that when someone does suspect that they recognize someone, no matter how old the story might be, that they are not afraid to give us a call so we can come and investigate."
The Sun-Times contributed to this report.