Mom suspected of trying to flush newborn in toilet appears in court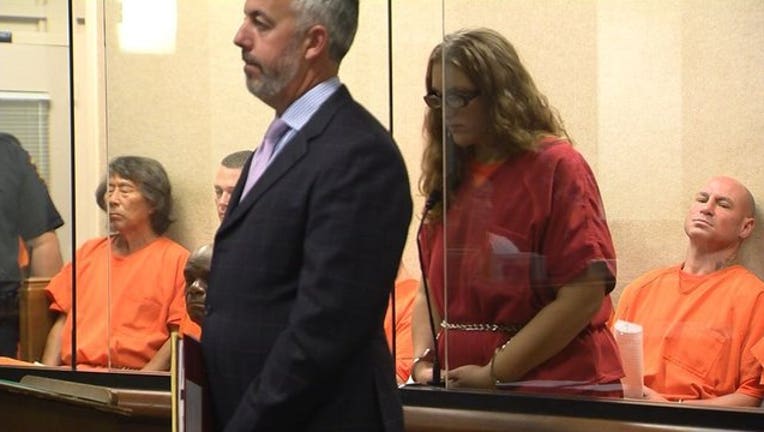 article
REDWOOD CITY (BCN)-- A fast-food cashier suspected of trying to drown a newborn baby she had just given birth to in a bathroom in a Redwood City McDonald's earlier this month appeared in court this afternoon, prosecutors said.
At her court appearance, Sarah Lockner's attorney Jonathan McDougall requested an extension because he had just gotten the case and needed time to prepare, San Mateo County District Attorney Steve Wagstaffe
said.
The case was put over until Oct. 2, at which time Lockner is expected to enter a plea.
Locker, 25, of Redwood City is facing charges of attempted murder and felony child endangerment.
Lockner was arrested Sept. 4 after her co-workers called police to the fast-food restaurant at 185 Chestnut St.
Witnesses told police that Lockner allegedly complained of stomach pain and went to the bathroom more than once. One co-worker then went to the bathroom to check on Lockner and saw blood on the floor, which Lockner allegedly said was from a heavy period.
Prosecutors said another co-worker looked over a wall of the bathroom stall and allegedly saw the baby face down in the toilet with Lockner's hand on the child's back.
The same witness looked away but heard the toilet flush. Prosecutors said Thursday that it was not clear whether Lockner flushing the toilet on the child.
When police arrived the baby was not breathing and did not have a pulse.
The child was taken to a hospital and placed in a medically induced coma. The child was alive today, but whether the child will suffer long-term effects from the trauma has not yet been determined.
Prosecutors don't believe the baby was born prematurely.
Lockner allegedly said that she didn't know she was pregnant, but prosecutors don't believe that.
Lockner remains in custody on $11 million bail.
Lockner's attorney Jonathan McDougall was not immediately available for comment.