Motorcyclist killed in I-880 crash in San Leandro identified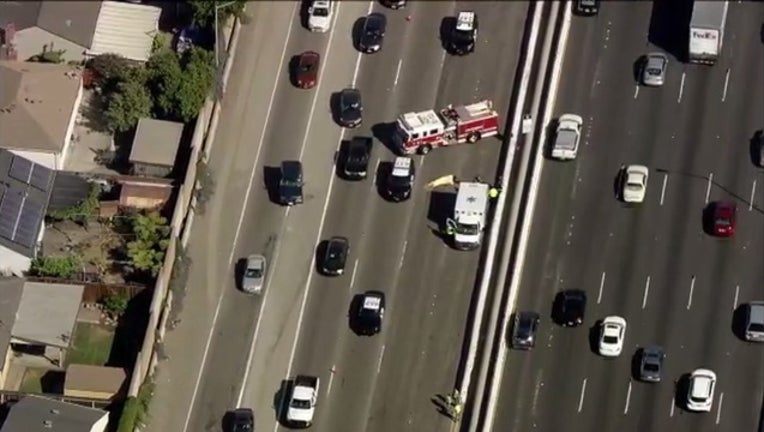 article
SAN LEANDRO (KTVU) -- A motorcyclist who was killed on Tuesday afternoon after colliding with two different vans on Interstate Highway 880 in San Leandro has been identified.
The Alameda County coroner's bureau said Matthew Newman, 33, of San Ramon, was killed when his motorcycle crashed during the rush hour commute.
California Highway Patrol officials said Newman was heading north on Highway 880 near Davis Street at about 4:05 p.m. Tuesday when he struck the side of a Ford van and then the side of a Volkswagen van.
Newman was pronounced dead at about 4:20 p.m. at the scene of the collision. The occupants of the vans were uninjured, according to the CHP.
The fatality caused two highway lanes to be shut down for about two hours for the investigation.
The CHP is asking anyone who may have witnessed the collision to call investigators at (510) 489-1500.