Narcotics investigation leads to Santa Rosa man's arrest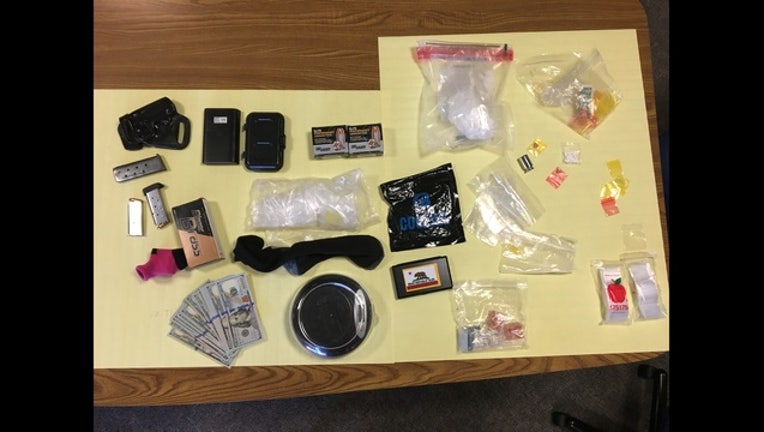 SANTA ROSA, Calif. (KTVU) - A narcotics investigation has led to the arrest of a 28-year-old Santa Rosa resident, according to police. 
The drug bust includes 11 ounces of cocaine, 152 ecstasy pills, prescription opiates and loaded firearm magazines and ammunition, according to police. 
The investigation, conducted by Santa Rosa Police Department's Narcotic Team, began in June. 
Police made contact with Jureath Som on Wednesday July 10 at the place of his employment. They then served the suspect a warrant at his residence at 2600 Northcoast Street #37E, which also served as the location of his operation. 
Investigators found four digital scales on the premises along with the drugs and other paraphernalia. Police seized the evidence. 
In addition, detectives found approximately $2,000 cash in Som's possession. 
Som was booked into the Sonoma County Jail for possession for sale of drugs and felon in possession of ammunition.