Noose found at Kaiser Permanente in Gilroy, hospital says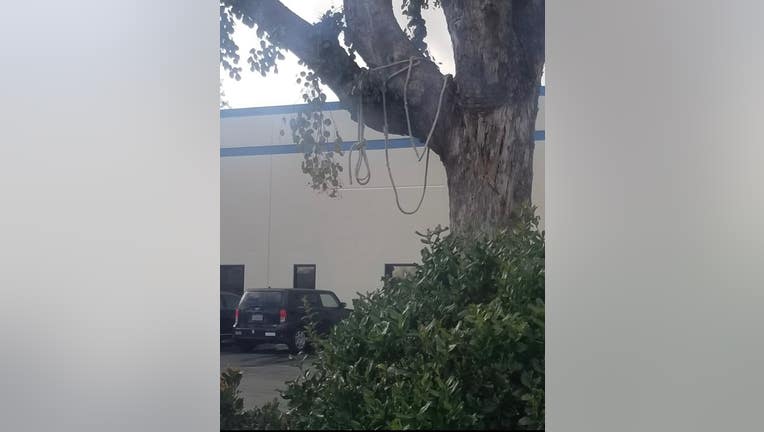 article
GILROY, Calif. - A noose was discovered in a parking lot of Kaiser hospital in Gilroy, prompting an investigation, the hospital confirmed.
The noose was attached to a tree in a back parking lot of the hospital, according to a Kaiser Permanente spokesman Karl Sonkin.
Kaiser didn't disclose when the noose was found, but said the incident is being investigated as a hate crime.
"This alarming discovery caused shock, disgust, pain, and anguish for our staff and physicians in Gilroy and throughout Northern California, the hospital said in a statement to KTVU. "A hangman's noose is a painful and triggering symbol of the history of violence against African Americans in the United States. Its sight stirs outrage due to bigotry and continues to be a threatening symbol of hatred meant to inflict pain."
The hospital said it's investigating the discovery as well as law enforcement.
Kaiser said it's not waiting for the conclusion of the investigations to acknowledge how traumatic the incident has been for employees.
They are providing emotional support to their employees and implementing safety enhancements at the Gilroy Medical Offices.