Officer adopts boy after saving him from abusive parents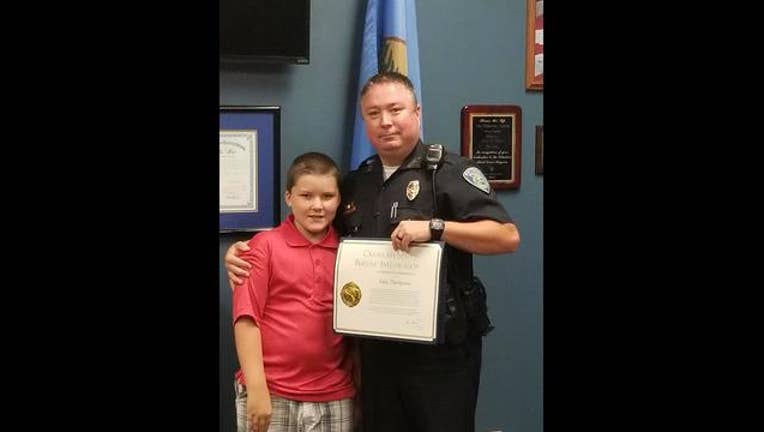 article
POTEAU, Okla. (KTVU) - An Oklahoma police officer has adopted a boy- two years after responding to a call that he was being abused by his parents.
Patrolman Jody Thompson responded to the 8-year-old's call after he freed himself from being held "captive, bound by ropes, and starved by his parents". 
The officer says his wrists had been tied using belts and he had bruises all over his back. 
The Poteau Police Department says after this case, the officer and boy formed a strong bond and the officer and his family opened their home to the boy. 
The Thompson family has now adopted him and his 6-year-old sister.
Poteau Police Chief Stephe Fruen says, "It's men like you that make me proud of our law enforcement brothers and sisters".