Official: Average Wall Street bonus rises to nearly $173,000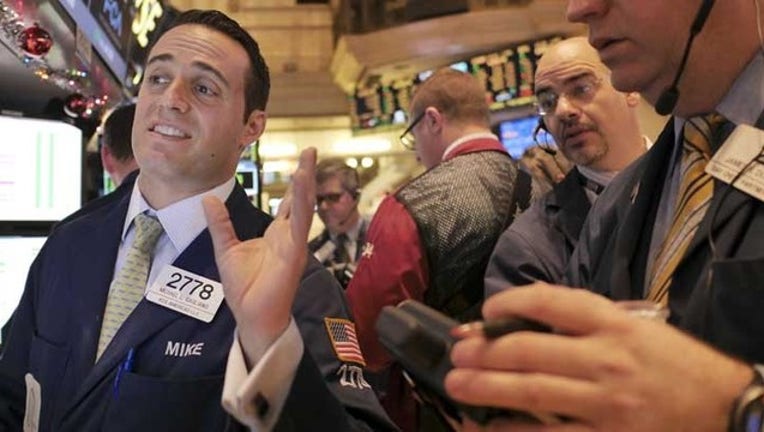 article
NEW YORK (AP) -- The average bonus paid to securities industry employees in New York City grew 2 percent last year to nearly $173,000, New York's state comptroller reported Wednesday.
That's the largest average Wall Street bonus since the 2008 financial crisis, Comptroller Thomas DiNapoli said, according to his office's analysis, though the industry was slightly less profitable last year while adding 2,300 jobs.
"One area that anecdotally we keep hearing is a growth sector is compliance," DiNapoli said.
The securities industry has been profitable for six consecutive years and had 167,800 workers in New York City in 2014, the report said. That's still 11 percent less than before the crisis.
Pretax profits last year for broker/dealer operations of some 200 New York Stock Exchange members — the traditional measure of profitability for the securities industry — totaled $16 billion last year, down $700 million from 2013.
According to the comptroller's office, lower profits were a result of weakness in fixed income and commodities trading, higher capital reserve requirements and the continued cost of legal settlements stemming from the crisis. Authorities have blamed inflated mortgage-backed securities that plummeted along with the U.S. housing market.
Regulatory reforms since have included larger reserve requirements, new limits on proprietary trading and measures intended to reduce risk. Securities firms now pay a smaller share of bonuses in the current year with more deferred.
The average salary including bonuses on Wall Street was $355,500 in 2013, according to an October report from the comptroller's office.
"The compensation is five times the average for private employment in the city," DiNapoli said. "But it's a challenging work environment, and in recent years because of the downsizing it's been harder to get these positions."
DiNapoli added that it's important to be concerned about excessive risk-taking and possible regulatory rollbacks to be sure there isn't another meltdown, noting the industry is key to the economic viability of the city and state. The goal should be a business model with sustainable profits, he said, not the short-term, high-risk, high-reward profits "that invariably results in the periodic downturn or crash as we had."