Palo Alto police release sketch of suspect in indecent exposure case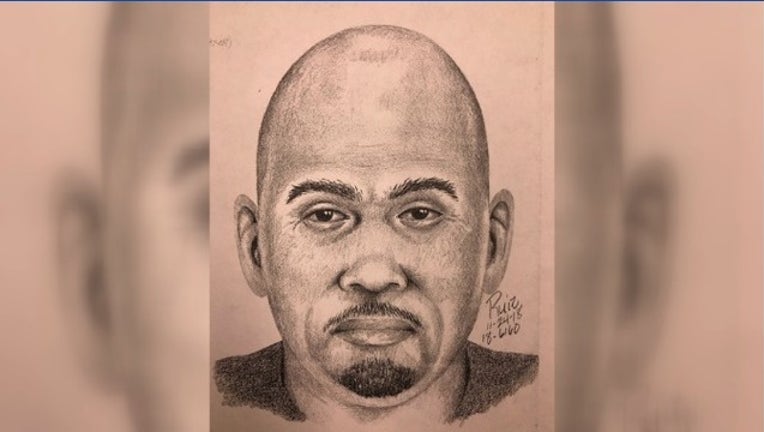 article
PALO ALTO, Calif. (BCN) - Palo Alto police released a sketch today of a man suspected of exposing himself to a 14-year-old girl on Monday afternoon, police said today.
The girl was walking in the 300 block of East Meadow Drive shortly after noon when she was approached by a car driven by a man who asked for directions, police said.
When the girl looked inside the car, she saw that his pants were down and his genitals were exposed, according to police.
The girl quickly walked away and called her mother. As she was walking, she saw a vehicle resembling the suspect's and thought it might be following her. She last saw the car headed eastbound on East Meadow Drive.
The victim described the suspect as between 35 and 45 years old with a somewhat heavy build. She was able to meet with a police artist, and a sketch of the suspect was released today.
She also gave police a more detailed description of the car. The vehicle was a light brown or faded gold four-door sedan that was older looking, and its paint was peeling. It was messy inside and there were laundry detergent and bleach bottles in the backseat, police said.
Police advise parents to remind children to remain alert no matter where they are, and to tell a trusted adult immediately about anything they see that does not seem quite right.
Anyone with information about this incident should call the Palo Alto police 24-hour dispatch center at (650) 329-2413. Anonymous tips can be e-mailed to paloalto@tipnow.org or sent via text message or voice mail to (650) 383-8984. Tips can also be submitted anonymously through a free mobile app, downloadable at bit.ly/PAPD-AppStore or bit.ly/PAPD-GooglePlay.