Pentagon to release declassified UFO photos, videos and reports on new website
The Pentagon on Thursday announced the launch of a new website with the All-domain Anomaly Resolution Office (AARO), which will provide the public with declassified information about UFOs, or what the government calls unidentified anomalous phenomena (UAPs).
Pentagon spokesman Brig. Gen. Patrick Ryder said at a press briefing that the new website will provide the public with information including videos and photos associated with resolved UAP cases as they are declassified and approved for public release.
Other information the general said would be available includes reports, trends and a frequently asked questions section, as well as links to official reports, transcripts, press releases and other resources the public may find useful.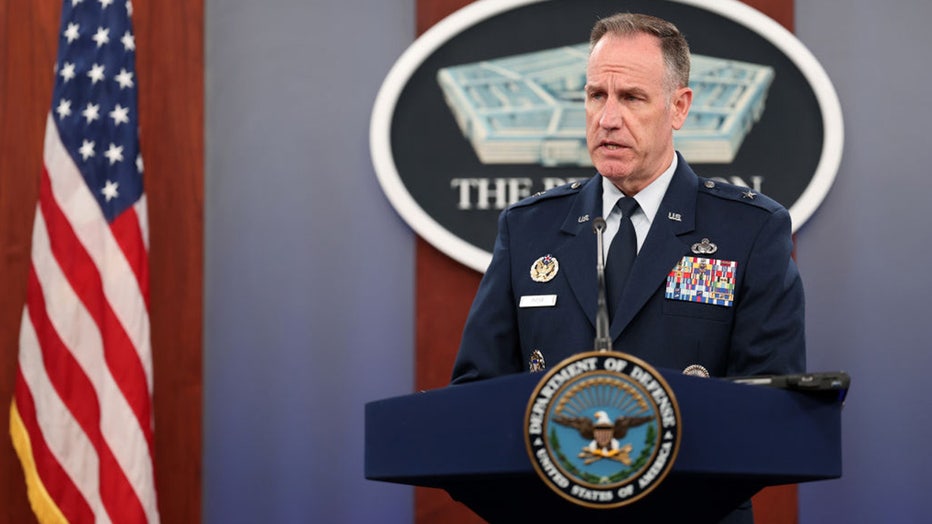 Defense Department spokesman Brig. Gen. Patrick Ryder holds a press conference at the Pentagon on August 31, 2023, in Arlington, Virginia. (Kevin Dietsch/Getty Images)
"The department is committed to transparency with the American people on AARO's work on UAPs," Ryder said.
He added that the site will serve as a "one-stop" shop for information that is publicly available, and AARO will regularly update the website with its most recent findings when new information is cleared for the public to view.
The new website can be accessed at aaro.mil
ALIENS 'HAVE BEEN ON EARTH A LONG TIME': STANFORD PROFESSOR 
The announcement comes just days after six members of Congress demanded details from the intelligence community about alleged secret programs that retrieve crashed UFOs and reverse engineer the technology.
UFO whistleblower David Grusch alluded to both programs in statements under oath during the July 26 House Oversight Committee hearing that highlighted decades of alleged government secrecy around UFOs/UAPs. 
Grusch refrained from giving any more details during a public hearing because of an open whistleblower reprisal case against him.
NASA UFO HEARING: MANY SIGHTINGS SHOWED UNUSUAL ACTIVITY, 'NOT READILY UNDERSTANDABLE'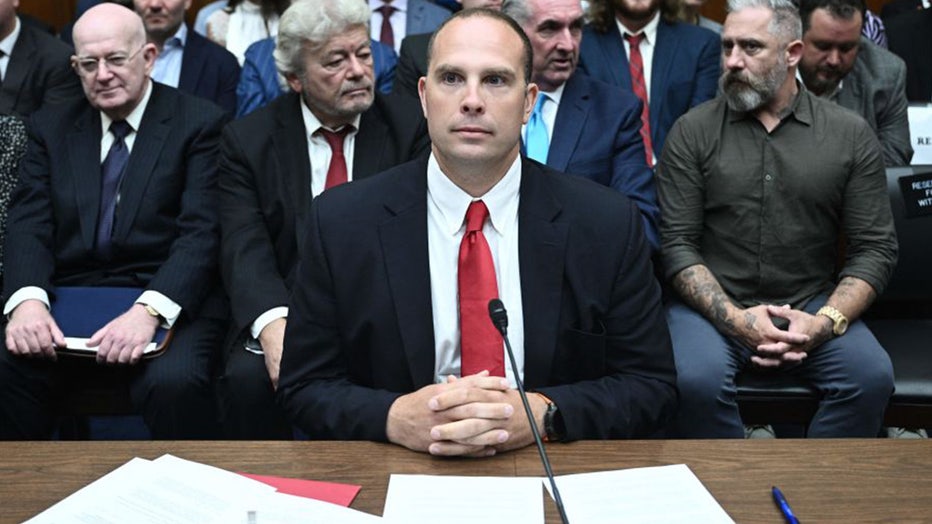 FILE - David Grusch, former National Reconnaissance Officer Representative on the Unidentified Anomalous Phenomena Task Force, arrives to testify during a House Subcommittee on National Security, the Border, and Foreign Affairs hearing titled "Uniden (BRENDAN SMIALOWSKI/AFP via Getty Images)
Six members of Congress signed the Aug. 21 letter to Inspector General Thomas Monheim: Reps. Tim Burchett, (R-Tenn.), Jared Moskowitz, (D-Fla.), Anna Paulina Luna (R-Fla.), Nancy Mace (R-S.C.), Eric Burlison (R-Mo.) and Andy Ogles (R-Tenn). 
Grusch testified during the hearing that he knows colleagues who were injured while reverse-engineering UFO tech, and said the government "absolutely" has had UFO tech and "biologics" of "non-human origins" since the 1930s and knows the exact locations where they're being held.
Grusch said during the hearing that he can provide specifics in a classified setting.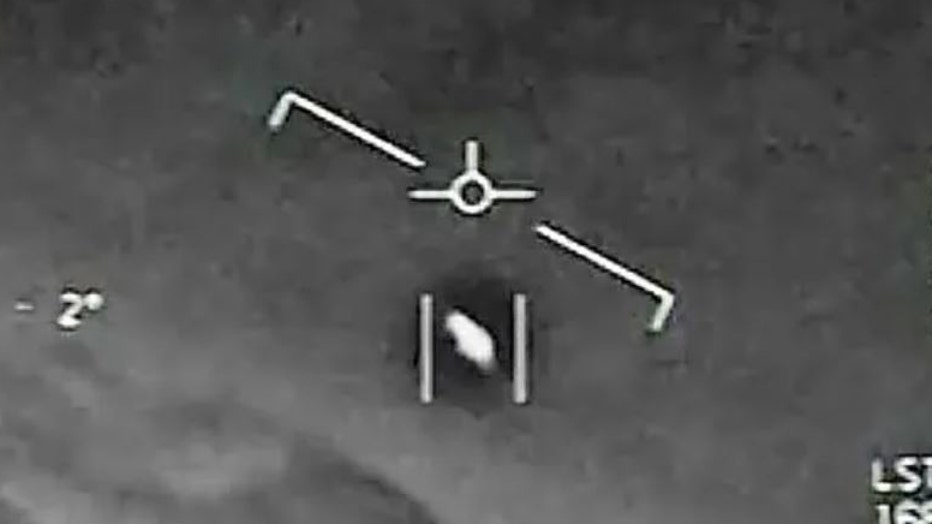 A new office dedicated to studying UAP (UFO) sightings has finally secured full-funding in the upcoming 2024 defense budget. (Department of Defense)
Grusch was one of three key figures who testified during the July 26 hearing, which also included firsthand accounts from decorated military pilots Ryan Graves and David Fravor, who have witnessed — and, in Fravor's case, engaged — UAPs while in the air.
Fravor, a retired squad leader of the Black Aces who served 18 years as a Navy pilot, spotted what has become known as the "Tic Tac UFO" during a 2004 training mission.
CLICK HERE TO GET THE FOX NEWS APP
The object was "far superior to anything we had at the time, have today or are looking to develop in the next 10-plus years," Fravor said in his opening statement.
Fox News Digital's Chris Eberhart contributed to this report.