Pfizer's fast-acting migraine nasal spray approved by FDA
People suffering from migraines will soon have access to pain relief in the form of a nasal spray.
The U.S. Food and Drug Administration (FDA) has approved the first calcitonin gene-related peptide (CGRP) receptor antagonist nasal spray intended to treat migraines in adults. 
Pfizer produces the medication, called Zavzpret. It works by blocking CGRPs, a protein that is released around the brain and triggers migraines.
News of the FDA's approval came after two randomized, double-blind, placebo-controlled studies, Pfizer noted in a press release announcing the approval.
MIGRAINE VS. HEADACHE: HOW TO TELL THE DIFFERENCE AND WHEN TO SEEK HELP
"The FDA approval of Zavzpret marks a significant breakthrough for people with migraine who need freedom from pain and prefer alternative options to oral medications," said Angela Hwang, president of Pifizer's global biopharmaceuticals business in New York City, in the press release. 
"Zavzpret underscores Pfizer's commitment to delivering an additional treatment option to help people with migraine gain relief and get back to their daily lives."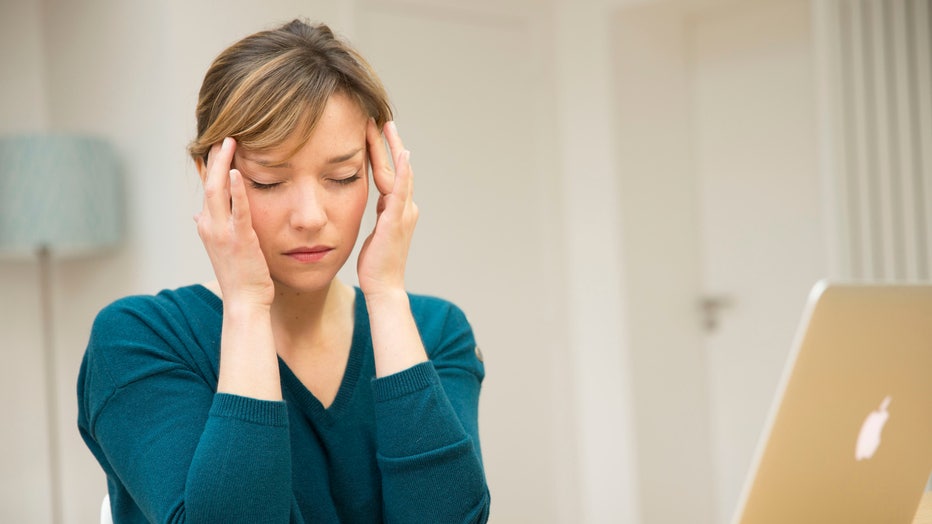 Woman suffering from headache. (Photo by: BSIP/Universal Images Group via Getty Images)
Pfizer touts quick pain relief as the biggest benefit of Zavzpret. 
In clinical trials, the nasal spray was found to begin reducing pain in as quickly as 15 minutes — and to enable sufferers to resume normal activities as quickly as 30 minutes later, the press release claimed. 
The medication is also said to eliminate moderate to severe headache pain within two hours, with effects lasting for up to 48 hours.
FOR ACUTE LOWER BACK PAIN, THESE ARE THE BEST MEDICATIONS, NEW STUDY FINDS
Zavzpret is intended to treat acute migraine symptoms; it does not prevent them.
Pfizer expects migraine sufferers to have access to Zavzpret via a doctor's prescription starting in July 2023.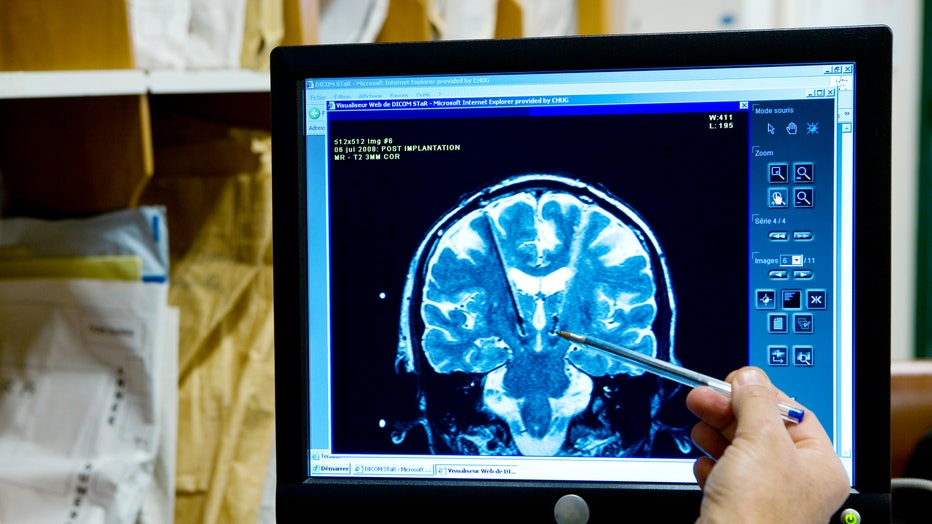 (Photo By BSIP/UIG Via Getty Images)
"Among my migraine patients, one of the most important attributes of an acute treatment option is how quickly it works," said Kathleen Mullin, M.D., associate medical director at the New England Institute for Neurology & Headache in Stamford, Connecticut, in Pfizer's press release. 
"As a nasal spray with rapid drug absorption, Zavzpret offers an alternative treatment option for people who need pain relief or cannot take oral medications due to nausea or vomiting, so they can get back to normal function quickly," the doctor continued.
Dr. Randa Jaafar, a New York-based pain management physician, told Fox News Digital that she believes Zavzpret will be a great addition to the current medications used to treat acute migraines. 
"We currently have other CGRP medications, but they are either administered orally or with an injection, which have limitations," she said via email. 
"The limitation with oral [medication] is that a migraine can be associated with nausea and vomiting, making it difficult to tolerate a pill. And injectables will not be favorable for patients with needle phobias."
CLICK HERE TO SIGN UP FOR OUR HEALTH NEWSLETTER
Some side effects were reported in 2% or more of the study participants. 
These included taste disorders, nausea, nasal discomfort and vomiting, Pfizer noted in the press release. 
Hypersensitive patients may experience skin rashes and facial swelling.
CLICK HERE TO GET THE FOX NEWS APP
The World Health Organization (WHO) includes migraines in its list of the 10 most debilitating medical illnesses. 
In the U.S., the condition affects more than 17% of women and 5.6% of men, according to the Jama Network.