PHOTO: Weasel hitches ride on the back of a woodpecker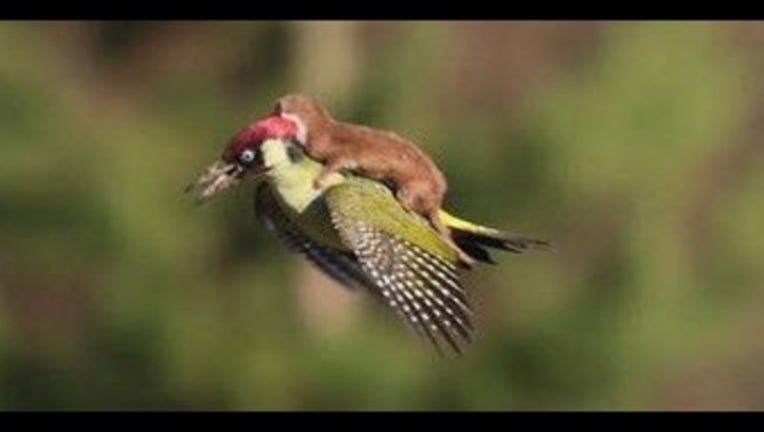 article
EAST LONDON- Nature has taken social media by storm after this photo was shared on Monday.
The photo, taken by photographer Martin Le May in East London, shows a baby weasel riding on the back of a woodpecker as it flies through the air.
Le May knew the photo was too good to keep to himself, and sent the photo, along with a description of the scene to media outlets.
Le May told ITV News he "feared the worst" when he heard the bird squawking in distress, during a struggle with the weasel.
After a short flight, the bird landed in front of the photographer, which distracted the weasel enough to give the bird a chance to get away from his attacker. 
The photographer said he hoped the picture would inspire others to go out into nature and take photos of their own.