PHOTOS: Baby delivered inside intact amniotic sac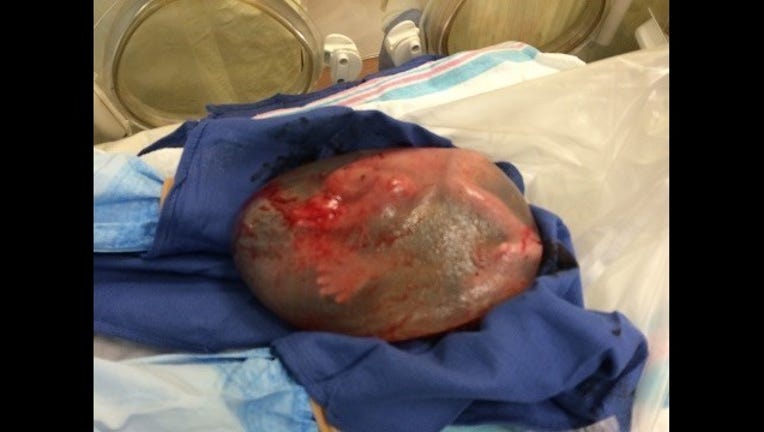 article
Cedars-Sinai Medical Center Neonatologist Dr. William Binder described the moments of Silas' delivery as a 'moment of awe,' as the baby came out fully enclosed in the sac. Doctors and nurses around the room could only gasp.
However, Dr. Binder had to act quickly, and puncture the sac, to retrieve the newborn.
Silas was born at just 26 weeks, and was born on December 6th, 2014 after an emergency C-section.
According to CSMC the newborn spent months in the Neonatal Intensive Care Unit, which is part of the Maxine Dunitz Children's Health Center, and was released in mid-February.
The hospital told Fox 29 Silas is now home with his mother, Chelsea, and the two are doing great.
CSMC also added that en caul births, as they are known, are very rare and only occur once in every 80,000 deliveries. There are also myths about en caul births that insist they bring good luck to the baby.