Photos released of suspect wanted for assaulting San Francisco officer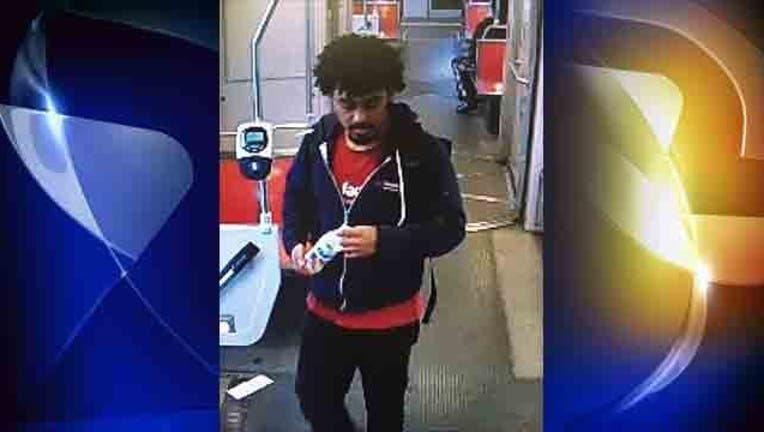 article
SAN FRANCISCO (BCN) - San Francisco police released photos Thursday of a male suspect who assaulted an officer as he fled during a police investigation near the South of Market Caltrain station last month.
According to police, at about 5:40 p.m. on Jan. 23, the suspect fled from officers as they conducted an investigation at the corner of Fourth and King streets.
As the suspect fled, he knocked a police officer off of a raised San Francisco Municipal Transportation Agency light-rail train platform, causing him to fall onto the ground below.
The officer was injured in the fall but continued to pursue the suspect on foot, according to police.
While the suspect managed to evade police, officers located Muni surveillance footage that clearly shows the suspects' face and body while he was aboard a light-rail vehicle.
Police are asking for the public's help in identifying the suspect captured by surveillance cameras.
Anyone who is able to identify the suspect or who has information regarding this case is urged to contact San Francisco police Sgt. Martin Bandvik at (415) 671-2300.
Anonymous tips can be made through the tip line at (415) 575-4444, or text-a-tip to TIP411 with "SFPD" at the beginning of the message.