Pilot survives fiery plane crash in north Harris County after losing power
HOUSTON - Authorities are looking into reports of a plane crash in north Harris County. 
Deputies with the Harris Co. Sheriff's Office were called around 11:30 a.m. to SH-299 between Cypress Rosehill and Telge Rd. along with DPS troopers. That's where officials with FAA said the plane clipped a trailer, hit a concrete barrier before catching fire when it landed. 
DPS officials confirmed in a press conference that only the pilot, who is a Detroit resident, was in the plane, but did not suffer injuries. The pilot, who was operating a single-engine Beech M35 was on a survey assignment when the plane lost power when he approached the runway.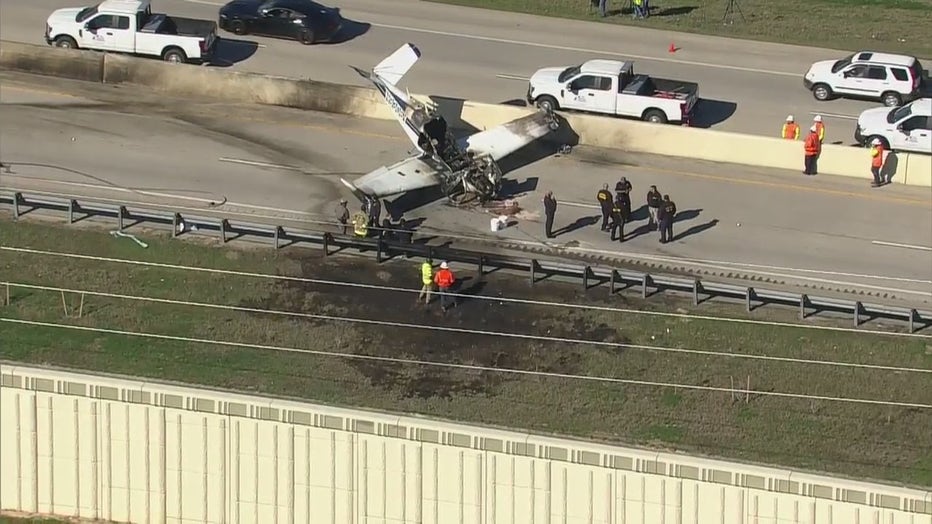 People are asked to avoid the area while crews work to investigate. 
This is a developing story and will continue to be updated as more information becomes available.