Pirates are using Facebook to stream Game of Thrones episodes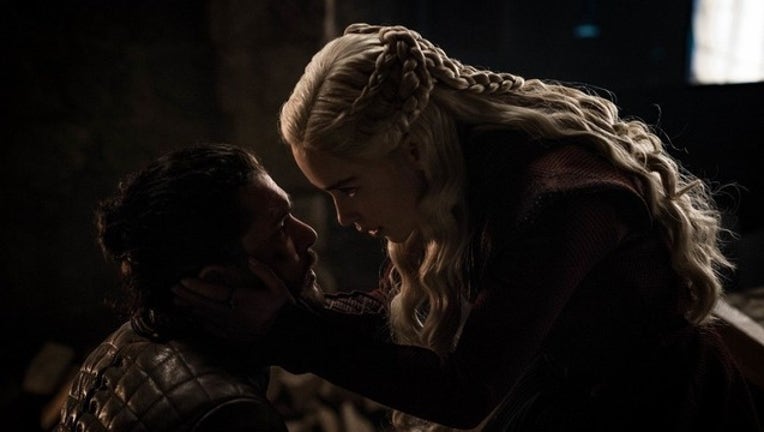 San Jose, Calif. (KTVU) - While watching pirated content comes with considerable risks, several hundreds of thousands of people have watched the latest episode of Game of Thrones on the walled gardens of Facebook,  KTVU has found. 
A search for keywords such as "Game of Thrones Episodes" and "Game of Thrones Season 8 Full Episodes" yielded dozens of results in the form of Facebook Groups dedicated solely for the act of watching episodes from HBO's fantasy drama TV series.  
KTVU found two videos of the fourth episode on Facebook with over 100,000 views on Monday,  less than 24 hours after it aired on HBO. One video was found hosted on a Facebook page with over 4,700 shares and 172,000 views at the time of filing. Facebook has taken down one of the videos since we reported the issue to them.
According to a Business Insider report published in April, Facebook's Watch Party feature is wildly popular with pirates. The feature lets groups of users watch a video simultaneously. KTVU found groups dedicated to watching Hollywood and Bollywood movies, and TV shows on Facebook. In some instances, the content was hosted outside of Facebook, on sketchy websites, and in one instance, we found the Game of Thrones episodes hosted on a public Google Drive folder.  
"We take prompt action against IP infringement when we become aware of it, and disable the accounts of repeat infringers when appropriate. In this instance, several videos have broken our Community Standards on Intellectual Property and have been removed," a spokesperson at Facebook told KTVU in an email. All videos uploaded to Facebook are scanned by Rights Manager, which provides rights holders with video matching technology to manage and protect their intellectual property at scale. Videos are also scanned by Audible Magic, a third-party platform that helps Facebook automatically blocks content matched in its database, the spokesperson added. 
Game of Thrones held the record for the most pirated television series for six years from 2012, according to TorrentFreak, a news website which reports on the most pirated content on the internet.