Police seek man in Stanford Shopping Center indecent exposure incidents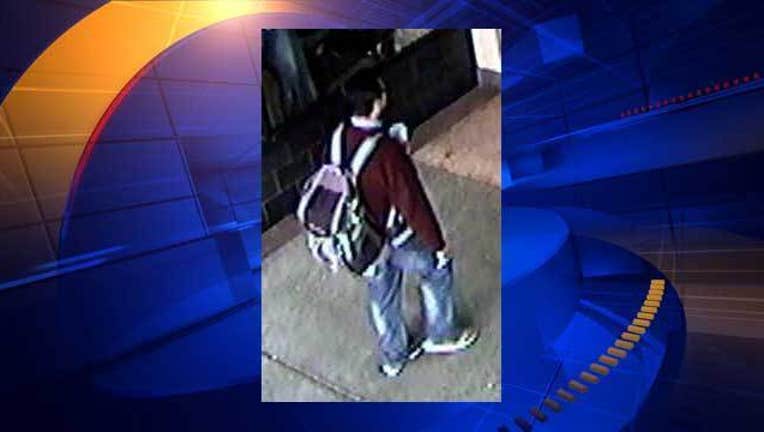 article
PALO ALTO, Calif. (KTVU and wires) -- Police detectives in Palo Alto are searching for a man responsible for three instances of indecent exposure in the space of an hour last Thursday at Stanford Shopping Center, where mall security may have inadvertently allowed the suspect to leave, police said.
At 10 a.m. last Thursday, a woman in her 20s notified Palo Alto police that a man approached her as she sat on a bench talking on her cellphone in the central area of the shopping mall, at 180 El Camino Real, at 8 a.m. that morning, according to police.
The man stood next to her with the fly to his pants down, exposing his flaccid penis and she then stood up and walked away, officers said.
When she looked back at him, he made eye contact with her but did not say anything, according to police.
The victim called mall security about what happened and at 8:30 a.m., a security officer located a man, matching the description the victim provided, sitting with his zipper down in a mall breezeway near a Starbucks cafe, police said.
The security officer then called the victim, who was still in the area, described the man and from the victim's reply, mistakenly thought she said that the man was not the suspect and the officer permitted the man to leave, according to police.
But when security interviewed the victim, she said that the man was indeed the suspect. Police described the incident as "inadvertent miscommunication" between the security officer and the victim.
The victim later told police that she had seen the suspect sitting outside Starbucks at 8 a.m.
Detectives learned later that the suspect had ventured inside the Starbucks at 7:25 a.m. that day, bought a drink and sat down for a few minutes inside the business, according to police.
Another victim interviewed by police, a man in his 20s, reported seeing the suspect sitting in the cafe with his erect penis exposed through the fly, officers said.
A second woman apparently contacted mall security personnel about witnessing the man exposing himself to her as well, but police have not been able to reach her and do not know her age or any details about the incident, police said.
The suspect is described as an Asian or Hispanic man in his 30s or 40s, about 5 feet 8 inches tall with a medium or heavy build, short black hair, clean-shaven and wearing thick-rimmed classes.
He was wearing light-colored denim jeans, a dark jacket or pullover sweater over a light, buttoned shirt and holding a dark-colored backpack, police said.
A mall security officer last saw the suspect riding a black bicycle and heading east on Sand Hill Road towards El Camino Real, according to police.
Police may be working with the first victim in order to produce a suspect sketch, officers said.