Proposed California fur ban would make state first in nation to outlaw the product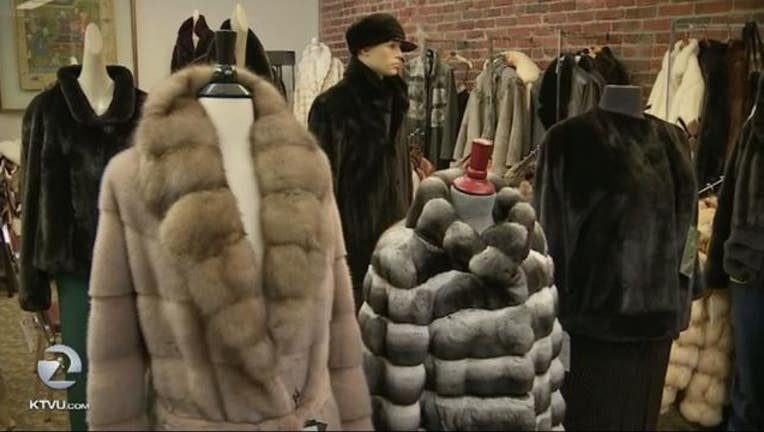 article
OAKLAND, Calif. - A Southern California assemblywoman has introduced a bill to ban the manufacturing and sale of new fur products across the state. 
San Francisco, Berkeley, West Hollywood and Los Angeles already have similar bans in place or in the works, but Democratic Assemblywoman Laura Friedman's bill would ban fur in every city in California.
"California is one of the most progressive states in the country and a world leader in animal welfare," said Friedman.  "Given the overwhelming evidence of inhumane practices in the fur industry and the availability of so many different options for warm and fashionable fabrics, we will not continue to be complicit in unnecessary cruelty."
The measure is sponsored by the Animal Hope and Wellness Foundation, Animal Hope in Legislation, and the Humane Society of the United States.
The bill's passage would make California the first state in the nation to outlaw the sale and manufacture of fur products.  
The bill would make it unlawful to manufacture, sell, offer for sale, display for sale, trade, give donate or otherwise distribute a fur product in the state.  Fur products used for religious purposes and used fur would still be allowed. 
The ban would apply only to the sale and manufacture of products including, but not limited to clothing, handbags, shoes, slippers, hats, or key chains that contain fur. 
If passed into law, violators could face a $500 fine for the first offense, and larger penalties for additional violations. Violators could also face civil action with penalties earmarked for the Fish and Game Preservation Fund.
More than a dozen European countries already have full or partial bans on fur farming. In addition, many major fashion houses have decided to part with animal fur including Gucci, Versace, Coach, and Burberry, according to Friedman. 
"Going undercover into fur farms, I have seen the suffering and inhumane treatment of these animals first hand," said March Ching, the founder of the Animal Hope and Wellness Foundation and Animal Hope in Legislation.
Friedman claims the bill is needed because the fur industry's main farmed species are held in inhumane conditions and then subject to cruel killing methods that are not regulated by humane slaughter laws. Animals are gassed, electrocuted, or have their necks broken. Anal or genital electrocution is a common method for killing fur animals, Friedman said in a statement. 
Alan Herscovici, senior researcher for TruthAboutFur.com, a public-information website supported by North American fur associations and the International Fur Federation, said contrary to claims, farmed mink receive "excellent nutrition and care."
"This is the only way to produce the high quality fur for which North America is known,'' he said in an emailed comment. 
Furthermore, Herscovici said, fur is a natural, long-lasting, recyclable and biodegradable material that won't contaminate the environment, unlike the fake fur and other synthetics proposed by animal activists as alternatives to natural fur.
"The legislators should take a closer look at the true environmental contributions of the modern fur trade before supporting a poorly-informed proposal that will actually work against efforts California is making to reduce the growing problem of plastics in our environment, '' he said.
The bill's first hearing in a policy committee is set for the spring.