Question of the Day: Which BART budget proposal would you vote for?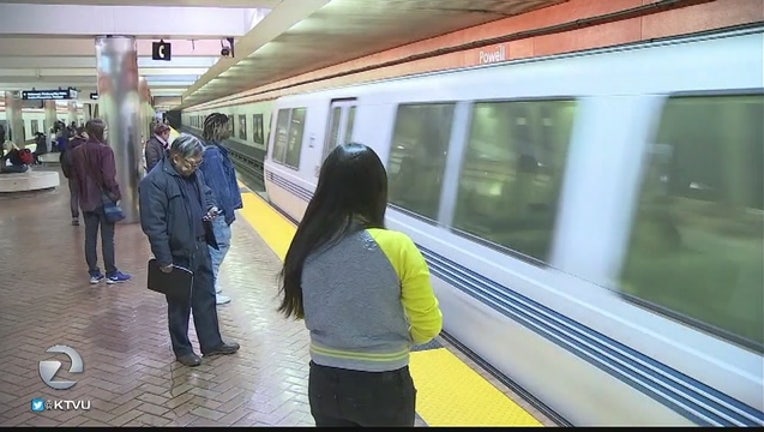 article
SAN FRANCISCO (KTVU) - BART says it has a $25 to $35 million budget gap for the coming fiscal year. On Thursday the transit agency's board will discuss ways to close it. One of the options includes raising fares. 
People who ride BART during peak commute hours may find it hard to believe because the morning trains are usually so packed. A BART spokeswoman told KTVU the transit agency is expecting this budget shortfall because the  sales tax revenue from fuel prices is down, and ridership during off-peak hours - specifically weekends is down.
QUESTION OF THE DAY: Which BART proposal would you vote for? Vote below:
BART'S governing board will discuss the possibility of raising fares about 25 cents.
If that became a reality it would increase the minimum fare from $1.95 to $2.25. Other options for raising revenue include reducing discounts for seniors and youth, reducing discounts for the disabled, and adding a surcharge for paper tickets.
All of that together is supposed to bring BART an additional $10 to $20 million.
"They're going to price me right out. Costing too much. Parking went up $2 dollars more a day. Harder and harder to pay for it," said Maria Cattolico of Walnut Creek.
Other options BART is considering to cut costs include starting service at 5 a.m. instead of 4 a.m. or reducing service on the Richmond and Fremont lines.
Also, placing wrap-around ads on BART trains could bring in between $2 and $10 million in revenue.
Voters approved a $3.5 million bond measure for BART last November - but legally BART can only spend that money on infrastructure projects and improvements.
The largest expense of their operating budget is labor costs. A transit agency spokeswoman says that is not unique to BART.
We've reached out to several BART board directors, but have not heard back from them. Their meeting began at 9 on Wednesday morning.