Richard Belzer, Law & Order star and veteran stand-up comic, dies at 78
Richard Belzer, star of Law & Order and a veteran stand-up comic, has died.
News of his death was first shared by Laraine Newman, an original cast member of Saturday Night Live and a friend of Belzer's. Writer Bill Scheft, another longtime friend, told The Hollywood Reporter that Belzer had a lot of health problems and died at his home in Bozouls in southwest France. TMZ also reported his death. 
The actor and talk-show host was 78 years old.
Belzer was best known for playing the sardonic Detective John Munch on Law & Order: Special Victims Unit, but he first portrayed Munch's character on the NBC series Homicide: Life on the Street, according to his Simon and Schuster biography.
Belzer played Munch on 10 different TV shows, including The Wire and Arrested Development. He also appeared in movies, including Fame and Scarface, and starred in The Richard Belzer Show on Cinema, his own HBO special, Another Lone Nut and The Belzer Connection on the SciFi Channel.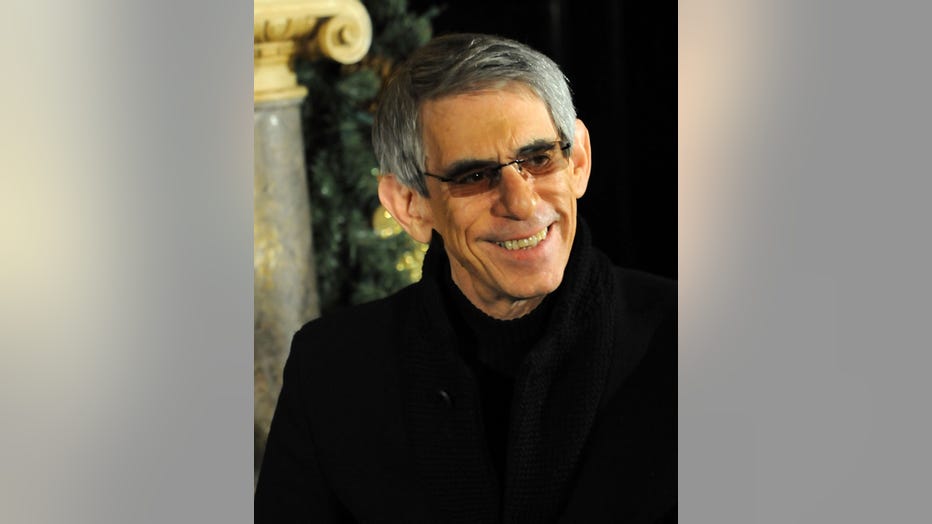 Richard Belzer is interviewed by Keya Morgan on his upcoming documentary film: Marilyn Monroe: Murder on 5th Helena Drive at the Friars Club on December 8, 2008 in New York City. (Photo by Bobby Bank/WireImage)
Belzer never auditioned for the role. After hearing him on "The Howard Stern Show," executive producer Barry Levinson brought Belzer in to read for the part.
"I would never be a detective. But if I were, that's how I'd be," he once said. "They write to all my paranoia and anti-establishment dissidence and conspiracy theories. So it's been a lot of fun for me. A dream, really."
Born in Bridgeport, Connecticut, Belzer was drawn to comedy, he said, during an abusive childhood in which his mother would beat him and his older brother, Len. "My kitchen was the toughest room I ever worked," Belzer told People magazine in 1993.
After being expelled from Dean Junior College in Massachusetts, Belzer embarked on a life of stand-up in New York in 1972. At Catch a Rising Star, Belzer became a regular. He made his big-screen debut in Ken Shapiro's 1974 film "The Groove Tube," a TV satire co-starring Chevy Chase, a film that grew out of the comedy group Channel One that Belzer was a part of.
Before "Saturday Night Live" changed the comedy scene in New York, Belzer performed with John Belushi, Gilda Radner, Bill Murray and others on the National Lampoon Radio Hour. In 1975, he became the warm-up comic for the newly launched "SNL." While many cast members quickly became famous, Belzer's roles were mostly smaller cameos. He later said SNL creator Lorne Michaels reneged on a promise to work him into the show.
READ MORE: Actress Stella Stevens, 'screen siren' of the early '60s, dies at 84: reports
He's the author of four books —  I Am Not A Cop!, UFOs, JFK, and Elvis: Conspiracies You Don't Have to Be Crazy to Believe — and coauthored How to Be a Stand-Up Comic.
Belzer split his time between France and New York City, his biography states. He is survived by his wife, Harlee, according to TMZ
The Associated Press contributed to this report.