San Jose man arrested after explosives found inside home
SAN JOSE, Calif. - A 35-year-old San Jose man was arrested Wednesday after he was found in possession of explosive material, according to police.
Authorities searched the home of Peter Karasev in the 600 block of Potomac Court, where they allegedly found explosives and drug making material inside.
ALSO: Community rallies behind San Jose street vendors after attacks
Karasev lived at the home with his wife and two children, police said.
A bomb squad was called to the scene after the discovery and will likely be at the home for several days.
At a news conference on Thursday, San Jose police said they called in federal authorities to assist in the investigation and processing the evidence. 
"As soon as they went in there they realized hey this is beyond the scope of what we can handle... we need more resources here," says Sgt. Christian Camarillo of SJPD.
He adds, "Not only is there explosive material here, there are chemicals used to manufacture narcotics... a deadly, deadly combination. and in a residential neighborhood with children in the home."
A few homes on Potomac were evacuated. Authorities say if they need to evacuate more they will go door to door notifying residents. The scene is directly across from Gunderson High School but so far it has not been affected.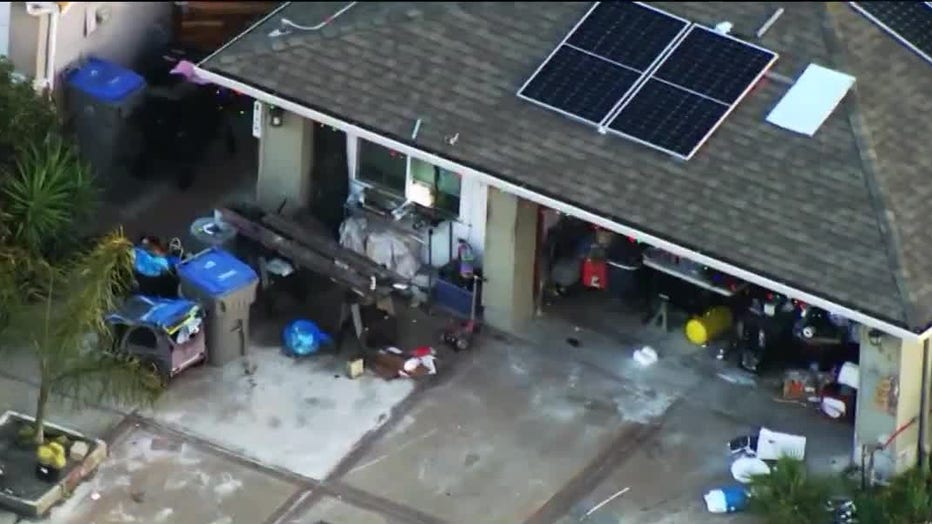 The home, located on Potomac Court, was being searched Wednesday and Thursday, according to police.