San Jose man arrested on suspicion of stealing school equipment for deaf, blind students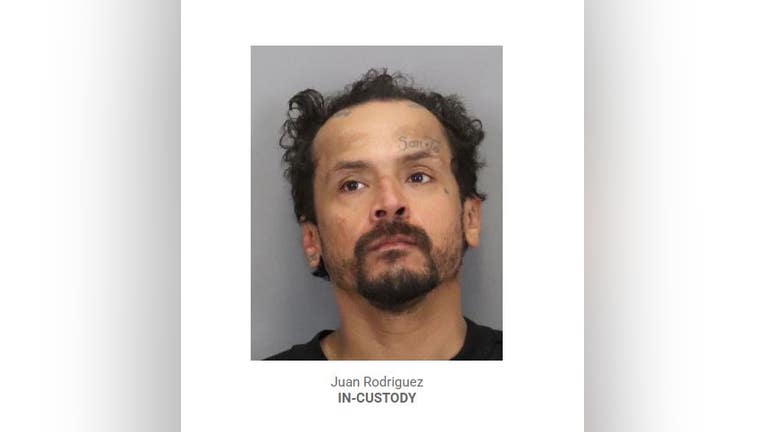 article
San Jose police on Tuesday announced they arrested a man on suspicion of stealing school equipment that aids hearing and vision-impaired students.
Juan Rodriguez, 44, of San Jose was also booked into the Santa Clara County Main Jail after police said he slipped into several portable classrooms and took laptops, printers, security cameras and specialty equipment that helps students with special needs.
Efforts to determine if Rodriguez had an attorney were not immediately successful on Tuesday.
Police said that their financial crimes unit has been investigating commercial burglaries at several schools in the East Side Union, Mount Pleasant, and Alum Rock School Districts beginning in August 2022.
Investigators said that Rodriguez targeted portable classrooms without alarm systems during late night and early morning hours, prying open locked doors. 
When police arrested Rodriguez, they said he was in a stolen vehicle with numerous pieces of stolen property from the involved schools.
Police also went to his home on March 21, and found stolen property from the schools inside. 
Police are now working to return the equipment to the schools. 
Rodriguez is facing eight counts of commercial burglary, three counts of felony vandalism, one count of possession of stolen property, and one count of bringing a weapon onto school grounds.