Santa Clara County coronavirus cases increase to 11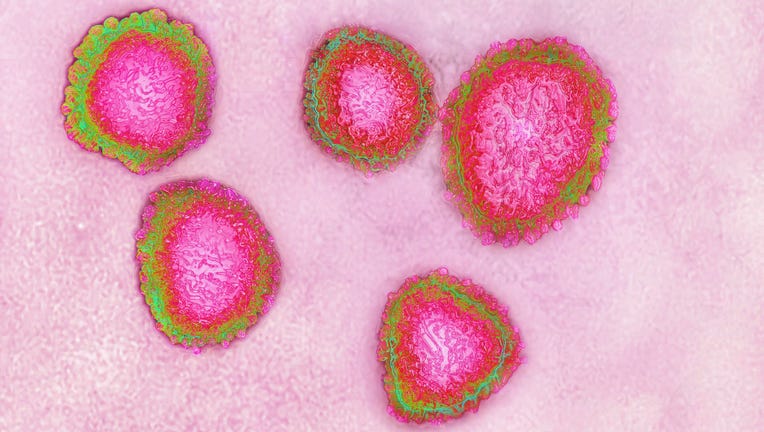 article
SAN JOSE, Calif. - The Santa Clara County Public Health Department on Tuesday reported that there are two new cases of coronavirus/COVID-19, bringing the countywide total to 11 confirmed cases.
Both of the new cases are still under investigation to determine the source of transmission, the health department said in a news release. Currently, of the total, only two have been determined to be transmited from person to person, four are travel-related; three are close contacts to known cases; and the two new cases remain under investigation, health officials said.
Information from Santa Clara County Public Health on Novel coronavirus 
The county's public health department update the public at 3 p.m. with more information on how to prevent getting the virus. 
"The best curent evidence available makes clear that the risk of severe illness increases with age. The risk begins to increase after about age 50 and accelerates with increasing age. People at greatest risk of severe illness are persons at age 80 and over," said Dr. Sara Cody Public Health Department Director. 
Also at increased risk for severe disease from the virus are those underlying medical conditions. That includes people with cardiovascular disease, diabetes, cancer, heart disease or chronic lung disease and those who are immunocompromised.
People at higher risk should avoid mass gatherings such as parades, sporting events and concerts where people are at an arm's length of one another. This does not include typical office environments, grocery stores or shopping centers. 
Organizations that primarily serve seniors or medically vulnerable individuals are being urged to cancel mass gatherings. Things like bingo should be canceled. Employees and visitors at these types of facilities who may be experiencing respiratory illness symptoms should stay home so that the elderly are not exposed. 
Download our new and improved mobile app
The county said they are working closely with a team from the Centers for Disease Control and Prevention that is onsite with the Public Health Department.
The county Health Department said that for about 80% of the population of the county this disease will be mild and the vast majority of the people will recover.