School bus gets stuck in tight turn near Mill Valley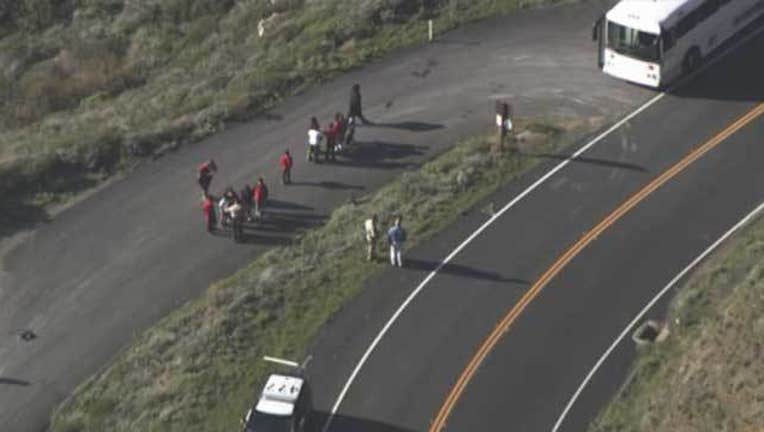 article
MARIN COUNTY, Calif. (KTVU and wires) -- A school bus with 33 students from Oakland got stuck in a sharp right-hand turn on state Highway 1 two miles north of Muir Beach Wednesday afternoon, CHP Officer Andrew Barclay said.
Initial reports on Twitter from the Marin County Sheriff's Office indicated the bus had jackknifed on the edge of a cliff.
Barclay said that tweet drew news helicopters to the scene.
The 35-foot bus actually got stuck about five or six feet away from a steep ravine, Barclay said.
"The bus was facing away from the cliff," Barclay said.
All 33 students from the Northern Light School and three adults who were on a field trip got off the bus safely, Barclay said.
Firefighters used chains to pull the bus free, Barclay said. The bus was from MCET Transportation, Barclay said.