Settlement expected in lawsuit filed by immigrant detained by ICE after tip from SFPD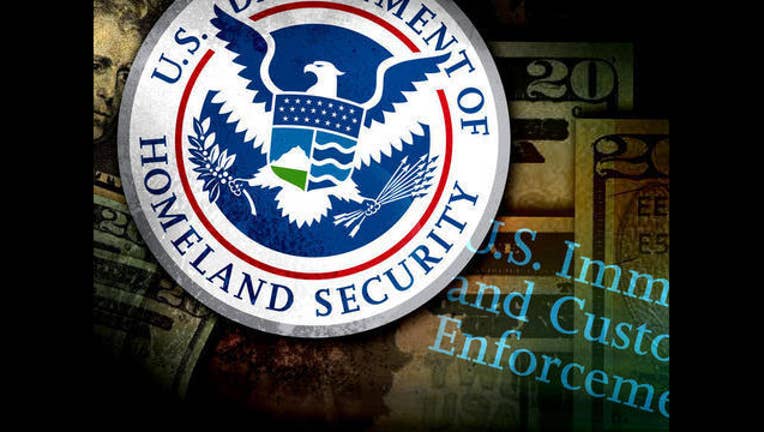 article
SAN FRANCISCO (BCN)-- San Francisco city officials are set to pay $190,000 to settle a lawsuit filed by an undocumented man who was detained after local law enforcement allegedly tipped off immigration authorities.
Pedro Figueroa Zarceno, a native of El Salvador, had gone to the San Francisco Police Department's Southern Station on Dec. 2, 2016, after receiving a phone call telling him his stolen car had been found.
Once there, Figueroa has said he was detained and handcuffed, and told that police needed to ask him questions. No questions were asked, but after a few minutes he was released out a side door, where an ICE agent was waiting outside to detain him.
The incident appeared to violate the city's Sanctuary City and Due Process for All policies prohibit law enforcement officials from enforcing immigration laws in most cases or detaining people on behalf of immigration
authorities, except in certain cases involving serious crimes.
While Figueroa did not have any criminal warrants, there was a civil deportation order in the system dating back to 2005 stemming from a missed appearance in immigration court. His attorneys have said he never received notification of the appearance date or the deportation order.
Asian Law Caucus staff attorney Saira Hussain, who is representing Figueroa in the civil lawsuit he filed against the city in January, said that he is currently out on bond and awaiting a hearing in his immigration case.
Due to a backlog in the immigration courts, that might not occur for another year to two years.
While the proposed settlement does not affect his immigration situation, Hussain said it was still important.
"I think its important that when the city is violating its own policies that they are able to acknowledge that harm and insure that all their officers are properly trained and implementing the sanctuary ordinance," she said. "For [Figueroa] it really is about making sure this doesn't happen to anyone else again."
The proposed settlement must go before the Board of Supervisors before it is finalized.