SF city attorney seeks $5.5M fine for alleged illegal short-term rentals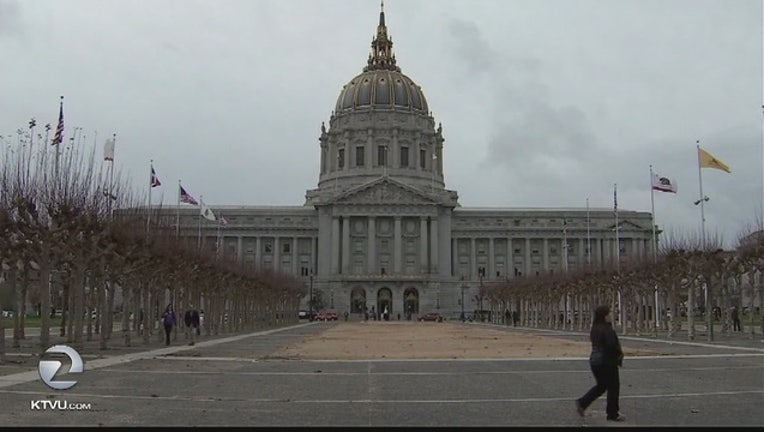 article
SAN FRANCISCO (BCN) Lawyers for the city of San Francisco asked a Superior Court judge today to fine two property owners $5.5 million for allegedly illegally renting out 14 apartments on Airbnb for nearly a year.
San Francisco Superior Court Judge Ronald Quidachay will hear the motion filed by the City Attorney's Office against Darren and Valerie Lee on 
June 12.
The motion was filed in a lawsuit filed by the city against the Lees in 2014 for illegally converting a building on Clay Street to short-term rentals after using the Ellis Act to evict tenants.
That lawsuit ended in a settlement in May 2015, in which the Lees agreed to pay $276,000 and to abide by an injunction prohibiting them from violating the city's short-term rental law on any of 45 apartments in 17 buildings they own.
The city law allows a building owner to provide short-term rentals on only one unit in the building, and that unit must be the owner's own home.
Today's filing by lawyers in the office of City Attorney Dennis Herrera alleges that between May 2015 and April 2016, the couple advertised short-term rentals on 14 units on Airbnb for 2,851 days, and rented the units for 2,271 nights, making a profit of more than $700,000.  
The motion to enforce the injunction asks for a penalty of $750 for each day each apartment was offered and $1,500 for each day an apartment was rented, for a total of $5.5 million. 
State law allows a penalty of $6,000 for each violation of an injunction, which would have resulted in a penalty of more than $30 million, according to the motion.
The filing alleges that the apartments were rented in the names of friends, relatives and associates of the owners who were posing as the tenants of the units.
It alleges that when city inspectors looked at eight of the units in the spring of 2016, each property "had been staged to appear as if a tenant lived there, but it was obvious that it was a ruse." 
"Every apartment had the same staging: the same Costco food items scattered about, the same arrangement of dirty breakfast dishes in every kitchen sink, same personal products in each bathroom, same damp towels artfully draped over doors as though someone had recently showered, the same 
collection of shoes and clothes in closets, and same houseplants in each apartment," city lawyers wrote.
A lawyer for the Lees was not available for comment.
City Attorney Dennis Herrera said the couple's "greed, fraud and deceit was breathtaking.
"This couple broke the law, got caught, pledged to stop and then did it again - only this time, with an elaborate ruse to try to hide their tracks," Herrera said in a statement.