SF supes to introduce legislation requiring health warnings on soda ads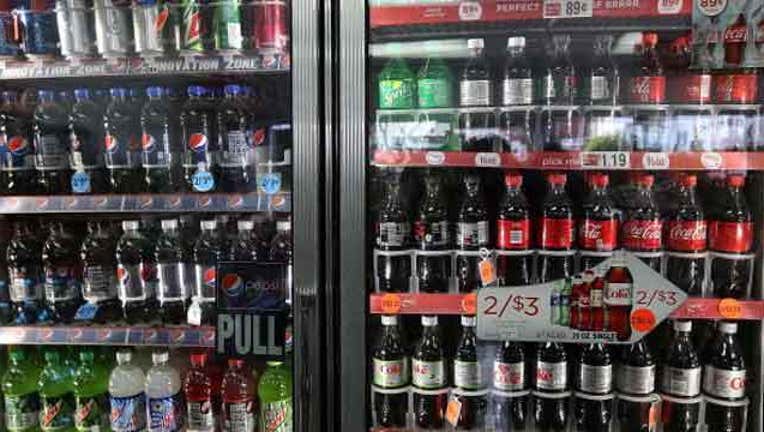 article
SAN FRANCISCO (BCN) - San Francisco supervisors who had pushed last year for a tax on sodas and other sugary beverages sold in the city will introduce at Tuesday's board meeting a new plan to include health warnings on advertisements for the beverages.
Supervisors Malia Cohen, Eric Mar and Scott Wiener authored the legislation being introduced today to require warnings on ads for all sugar-sweetened beverages with 25 or more calories per 12 ounces.
The supervisors are also proposing to ban the placement of ads for sugary drinks on city-owned property, similar to current bans on tobacco and alcohol ads, and to ban the use of city funds to purchase the beverages.
Last November, a measure placed on the ballot by the supervisors to impose a two-cent-per-ounce tax on sugary beverages sold in the city gained the approval of 56 percent of voters but fell short of the two-thirds majority needed to pass.
The legislation being proposed Tuesday by the supervisors would not
require a vote at the ballot.
Mar said in a statement that the majority of San Franciscans agreed that the city "must do more to reduce access to harmful products and sugary drinks. We are continuing this fight in 2015 with legislation that will make our communities healthier and better informed."
Cohen said, "Soda companies are spending billions of dollars every year to target low-income and minority communities, which also happen to be some of the communities with the highest risks of Type II diabetes. This is not a coincidence."
The health warnings, which under the legislation would have to take up at least 20 percent of the ad's space, would read, "WARNING: Drinking
beverages with added sugar(s) contributes to obesity, diabetes, and tooth
decay. This is a message from the City and County of San Francisco."
The prohibition on ads on city-owned property would include exceptions for permitted events such as the Outside Lands Music and Arts Festival in Golden Gate Park, according to the supervisors.