Small glider crashes in Sonoma County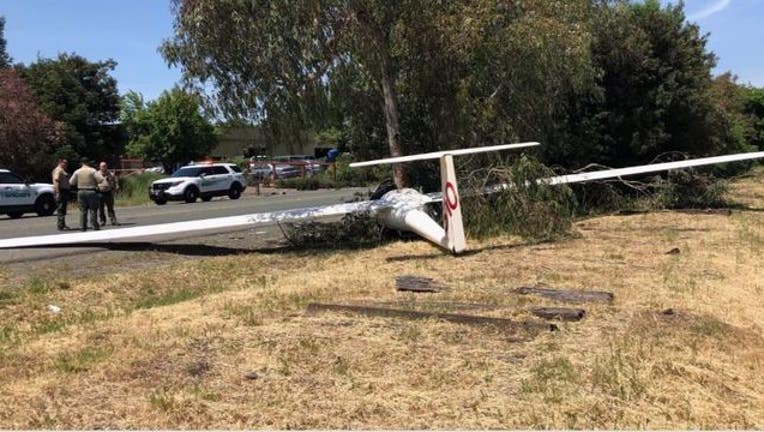 SONOMA COUNTY, Calif. (KTVU) - A small glider crashed in Sonoma County on Friday afternoon. 
The plane crashed on 8th Street East near Sonoma Skypark. 
According to the Sheriff's Office, the pilot overshot the runway. 
The pilot suffered a minor injury and was taken to the hospital. 
At this point, additional details have not been released.