Small plane lands on Highway 101 after engine failure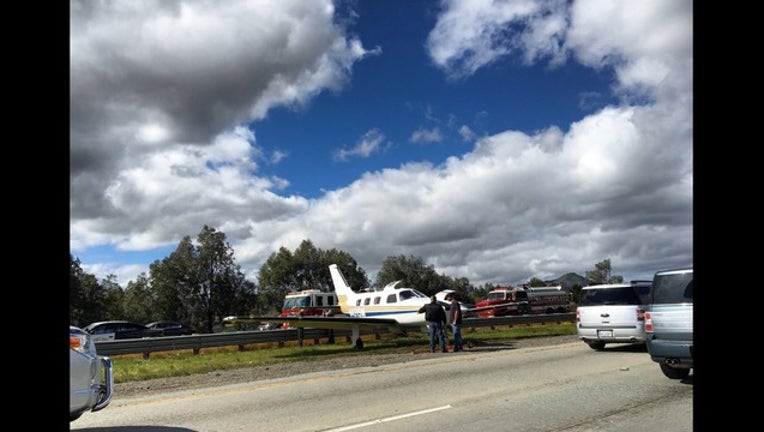 article
SAN MARTIN, Calif. (KTVU) - A small plane experienced engine failure and the pilot safely landed on Highway 101 near San Martin Airport, according to the Federal Aviation Administration. 
The emergency landing occurred in the southbound direction north of the Middle Road exit at 11:20 a.m. Sunday, officials said. Pilot Wayne Wright was flying from Davis to Watsonville and reports that he glided for seven minutes after his engine failed. 
Write landed in the center divided. Traffic backed up but the plane was before officials were able to remove it from the highway. 
The pilot of the single-engine Piper PA46 was the only person on board. No injuries were reported and the plane was not damaged.