Watch: SNL slams Southwest Airlines over holiday chaos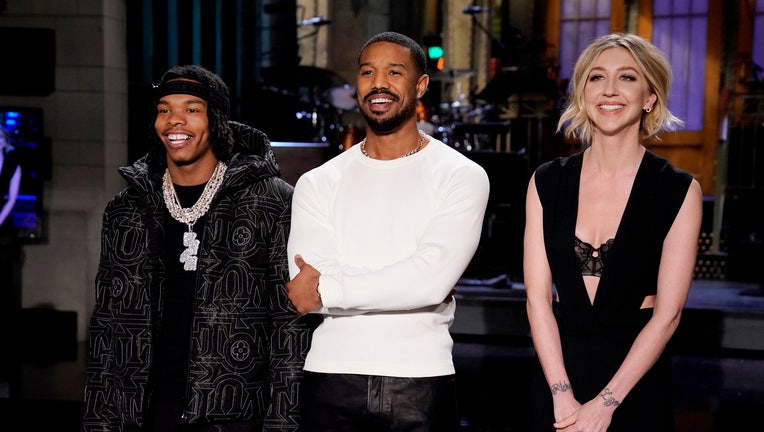 article
Saturday Night Live had some fun at the expense of Southwest Airlines and their holiday fiasco.
In the skit, SNL cast members act as Southwest employees who explain new policies in response to the airline canceling nearly 17,000 flights during the hectic holiday week.
"You understandably screamed at us for days on end, even more than you usually do," SNL cast member Heidi Gardner says.
Celebrity guest Michael B. Jordan also appears in the bit to announce Southwest's new "premiere" lounge, "located inside an active Starbucks."
"We just get there early and hold down two or three tables for y'all," he says.
READ MORE: Southwest posts $723M profit in 2022 despite losing $800M in holiday meltdown
Cast members skewered the airline about outdated systems that contributed to the meltdown. They also poked fun at all the lost luggage.
"From here on out, all luggage will be sorted by color," cast members quipped. "So if you're going to Dallas, bring a red suitcase. Don't show up with a blue bag. Blue bags go to Charlotte."
(Warning: Video includes profanity)
The Southwest Airlines fiasco
Following a massive winter storm, Southwest ended up canceling nearly 17,000 flights over the chaotic Christmas travel season, leaving nearly two million passengers and crew members stranded at airports across the country.
READ MORE: US investigating December flight cancellations at Southwest
The Dallas airline was undone by a combination of factors including an antiquated crew-scheduling system and a network design that allows cancellations in one region to cascade throughout the country rapidly. Those weaknesses are not new — they helped cause a similar failure by Southwest in October 2021.
The federal government is now investigating what happened at Southwest, which carries more passengers within the United States than any other airline.
The company's CEO blamed the winter storm for snarling the airline's "highly complex" network. He said Southwest's tools for recovering from disruptions work "99% of the time, but clearly we need to double down" on upgrading systems to avoid a repeat.
READ MORE: Promotions, not job cuts, follow Southwest Airlines holiday chaos
Other large U.S. airlines use "hub and spoke" networks in which flights radiate out from a few major or hub airports. That helps limit the reach of disruptions caused by bad weather in part of the country.
Southwest, however, has a "point to point" network in which planes crisscross the country during the day. This can increase the utilization and efficiency of each plane, but problems in one place can ripple across the country and leave crews trapped out of position.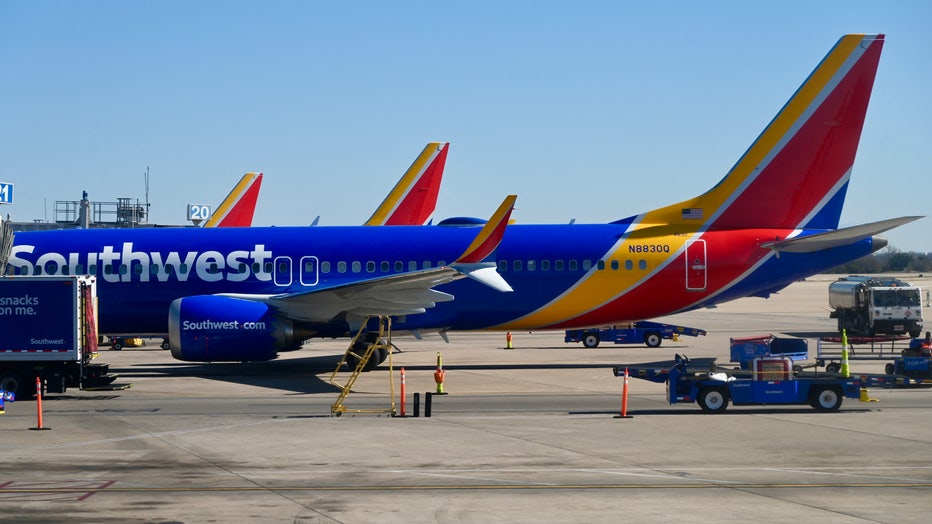 Southwest Airlines planes are seen at the AustinBergstrom International Airport (AUS) in Austin, Texas on January 22, 2023. (Photo by DANIEL SLIM/AFP via Getty Images)
Those issues don't explain all the complaints that stranded travelers made about Southwest, including no ability to reach the airline on the phone and a lack of help with hotels and meals.
READ MORE: Nashville airport apologizes for 'unfortunate incident' with police threatening to arrest Southwest passengers
Shareholders sued Southwest Airlines in the aftermath, claiming in the lawsuit that "Southwest Airlines continuously downplayed or ignored the serious issues with technology it used to schedule flights and crews, and how it stood to be affected worse than other airlines in the event of inclement weather."
The Associated Press contributed to this report.