Southwest Airlines pilots to vote on first-ever strike
DALLAS - The Southwest Airlines Pilots Association (SWAPA) is moving toward what could be a historic strike.
Members are looking to put pressure on the company amidst fallout over the December holiday travel meltdown.
The union, which represents more than 10,000 pilots, is calling for a vote on a strike beginning in May. That would give passengers enough time to book elsewhere for spring and summer travel.
READ MORE: Southwest Airlines shareholders sue carrier for 'downplaying outdated technology'
If the union votes to strike come May, it would be the first time in the airline's history. Southwest pilots have protested working conditions in the past, but this would be the first time the union has ever held a vote to authorize a strike.
Southwest Airlines has been plagued with problems over the past year.
The union president said he's making the announcement about a potential strike months in advance in order to give passengers time to prepare.
"It's an historic day at Southwest and SWAPA and for each of you," SWAPA President Casey Murray said.
Historic, but not in a good way.
During a virtual meeting with union members Wednesday, Murray said contract negotiations with the Dallas-based carrier, are going nowhere.
"I went to negotiations last week. I wanted to see some impetus from the company coming off the meltdown," Murray added.
He is referring to an epic systemwide meltdown over the busy Christmas holiday travel season.
Some 17,000 flights were cancelled, leaving an estimated 2 million Southwest Airlines passengers stranded at airports across the country.
Murray said no meaningful progress has been made on scheduling work rules and information technology upgrades.
"We absolutely didn't see that. There was visible reaction and recoil anytime the meltdown was mentioned, and we made very little progress," Murray explained.
READ MORE: Southwest Airlines: Most customers have been refunded for Christmas travel meltdown
So the union is calling for a strike vote authorization in May.
Murray said that would give passengers enough time to book "elsewhere" for spring and summer travel.
The union has been in contract negotiations for three years.
"You're going to see lots of events out there for all of us to attend," SWAPA Vice President Mike Santoro said.
There would be informational pickets, like ones previously held by off-duty pilots at airports across the country, including Dallas Love Field.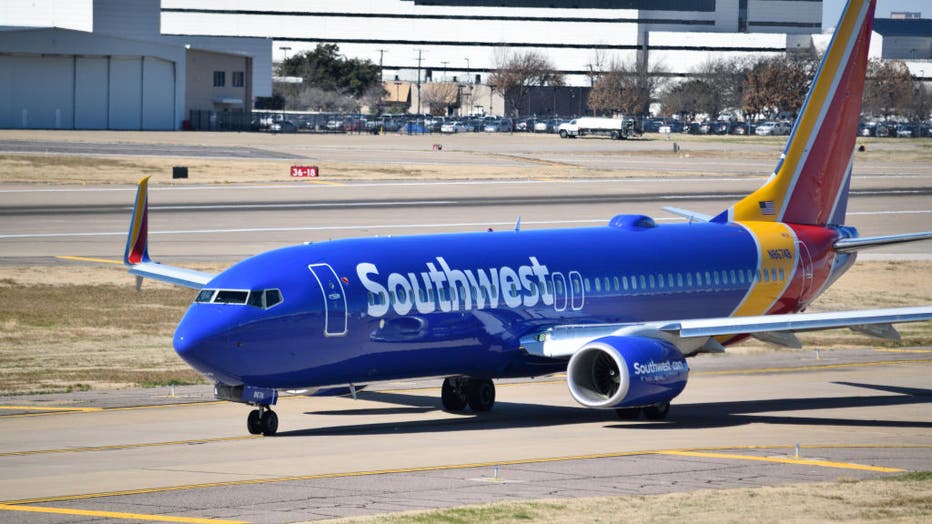 Southwest Airlines plane on the runway at Love Field in Dallas, TX. (Photo by: HUM Images/Universal Images Group via Getty Images)
"You'll see the rallies posted up," Santoro added.
In a statement, Southwest Airlines said, in part: "The Southwest Airlines Pilots Association's call for an authorization vote does not affect Southwest's operation or our ability to take care of our customers. We will continue to follow the process outlined in the Railway Labor Act, and work under the assistance of the National Mediation Board, toward reaching an agreement that rewards our pilots."
It's difficult for pilots to actually strike, as pilots are prohibited from walking out without approval from federal labor officials.
Murray said the authorization vote is a decision the union does not take lightly.
He wants all 10,000 member pilots to vote with their conscious beginning May 1.
"I feel very strongly about this. This is about the soul of Southwest Airlines," Murray said.
Murray added that the strike vote is about making a statement that something has to be done to address what their customers are going through and what their pilots are feeling every day out on the line.
The airline said negotiations with the union are set to resume on January 24.