Stolen Santa Cruz dog returned to owner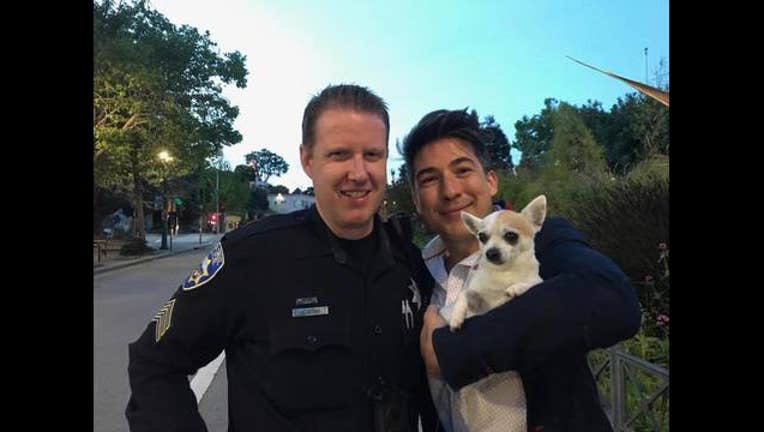 article
SANTA CRUZ (BCN) - A dog that was stolen from its owner's office on Friday was returned safely hours after Santa Cruz police posted the story to its Facebook page on Tuesday, police said.
According to Santa Cruz police, the dog, a Chihuahua named Apple, was stolen from a downtown office a few days ago, police said Tuesday.
Not long after the Facebook post went up, a "community member", according to police, spotted Apple and convinced the person who had the stolen dog to hand them over. The person who retrieved the stolen dog and the person who was in possession of it at the time weren't identified.
The dog's owner, an unidentified man, was reunited with Apple sometime Tuesday, police said.
Police said the dog's owner was posting missing photos of the 9-year-old white Chihuahua around the downtown area Friday, believing he had run away from the office, when he viewed surveillance video from a nearby business of Apple being taken out of their office at about 2 p.m.
Police said the suspect is a woman with a lean body type, long reddish-brown hair and tattoos on her neck and chest area.
Anyone with information about the theft is asked to call Santa Cruz police at (831) 420-5820. Those wishing to remain anonymous can call (831) 420-5995.