Stomach bug outbreak reported in San Jose, also reported in Santa Cruz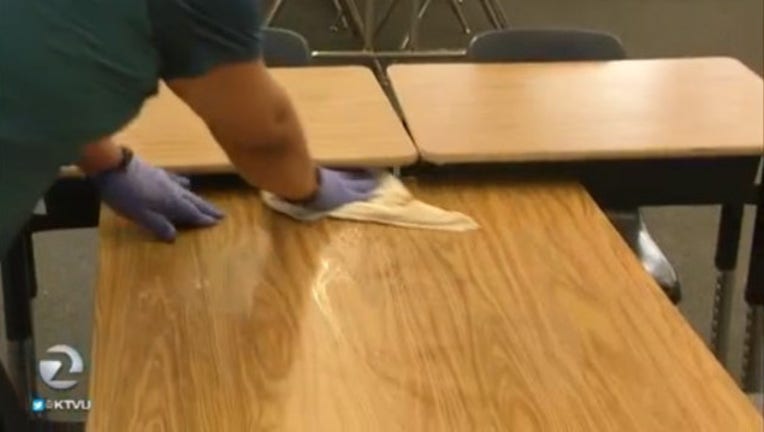 article
SANTA CRUZ, Calif. (BCN) - A 24-hour stomach bug outbreak that has sickened hundreds of students in the San Jose Unified School District schools may be spreading to other counties, according to the Santa Cruz County Health Services Agency.
There have been at least 28 cases reported by children and staff at a camp in the unincorporated Boulder Creek area, according to Santa Cruz County officials who said they are concerned about a more significant outbreak.
So far 368 students have fallen ill at 14 schools in San Jose since the outbreak began around May 4, school district officials said today. Most of those students affected are already healthy and back in class since the duration of the illness is relatively brief.
District officials estimated Wednesday that more than 200 students had been sickened by the outbreak, but say the growing number of cases is driven primarily by just four schools.
So far the outbreak in the San Jose Unified School District is only affecting students. No teachers or staff have reported catching the virus, according to the district.
To help combat the outbreak, cleaning crews have been sanitizing surfaces in common areas of the affected schools, like playgrounds, computer labs, classrooms and cafeterias.
School nurses have been educating the students on proper hand-washing habits, and a number of non-instructional school events have been canceled or postponed to limit the spread of the virus.
The symptoms include vomiting and diarrhea, which points to norovirus, according to the Santa Clara County Public Health Department, but that has not yet been confirmed by a laboratory.
Any parent with a student showing symptoms of the stomach bug is asked to keep their child home for a full 48 hours after they appear to be healthy again, since patients continue to shed the virus during that timeframe even after they feel better.