Student buys 900 Valentine's Day carnations, one for each girl at school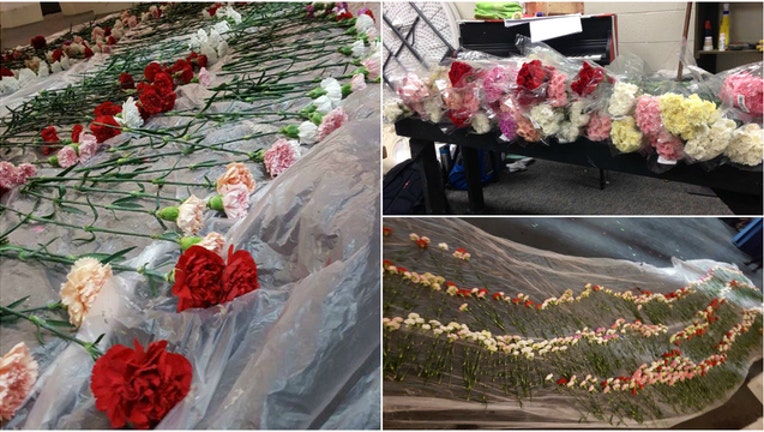 article
The gift was years in the making: A teenager in Utah bought 900 carnations with his own money, so he could give one flower to each girl at his high school for Valentine's Day. Hayden Godfrey, a 17-year-old senior at Sky View High School in Smithfield, enlisted some 20 volunteers to help him pass out all the carnations during fifth period on Thursday, KUTV reports.
"I don't think anything can compare to seeing every girl in your life holding a flower as they walk through the halls," Godfrey wrote on Facebook.
He reportedly bought the flowers through an online service. Godfrey didn't say how much he spent, but wrote that the experience was "totally worth it." He also has a girlfriend. It seems she didn't mind.
The senior is also the president of the high school drama club, KUTV adds. He reportedly bought flowers for 20-30 girls when he was a freshman, delivering them anonymously. Then it escalated from there.