Students achieve reading challenge, slime principal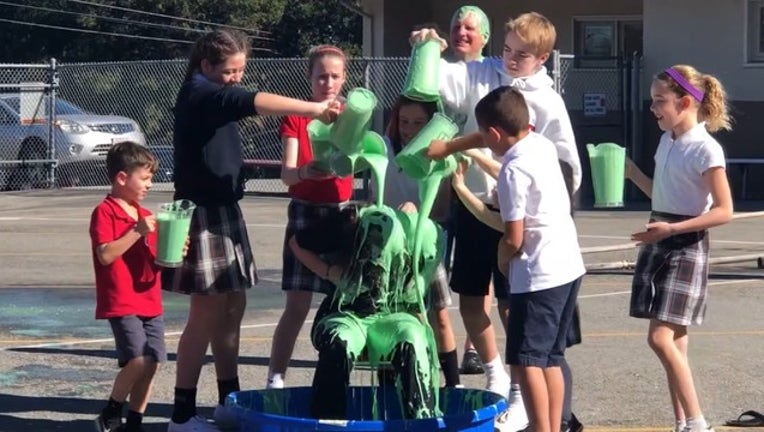 article
SAN CARLOS, Calif. (KTVU) - Not many students can say they slimed their principal, their school librarian, and their pastor- and got away with it.
But the students at St. Charles School in San Carlos do get to say it!
In fact, the adults volunteered to be slimed- but only if the students met a reading challenge.
The entire student body had to ready at least 450 books to earn "sliming privlages". 
The students overachieved and read 98 books than their goal!
The adults say it was worth it, even though they are still picking little pieces of slime out of their hair.